Sydney BarShow Week 2010 is proud to welcome a new 'all girl' initiative to the official networking events in this year's Sydney BarShow Week lineup.
The Women's Hospitality Society (WHS), supported by Reserve Brands and Bartender magazine, is holding a networking lunch at Tokonomo on Thursday 23 September with the aim of spoiling the wonderful girls who work in our industry.
"The Women's Hospitality Society is about supporting one another and learning from one another. It is an opportunity to bring your friends and colleagues to meet others and establish some networks all over good food and great cocktails" says Elyssia 'Elle' Wormald, founder of the WHS and Australian Bar Awards nominee for 2010 Rookie of the Year.
With a fantastic lineup of events, networking opportunities and seminars already confirmed for 2010 Sydney BarShow Week the addition of the Women's Hospitality Society lunch is just one more reason to take part in Australia's biggest industry event.
ADVERTISEMENT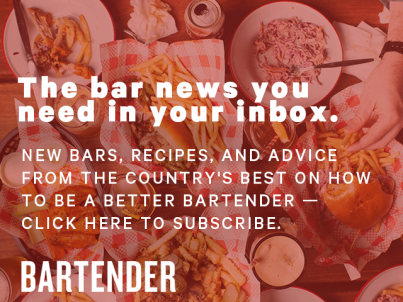 &nbsp
To take part in this unique Sydney BarShow Week initiative email your RSVP to angela@toko.com.au or email womeninhospitality@hotmail.com for further information