This article was published by Dave Spanton in the August 2010 edition of Bartender Magazine
The feature in our June issue on the World's Best Classic Bars really got me thinking about past and present classic or 'icon' bars. And the more I thought, the more I started to wonder what had happened to some of the great classics in Australia. As a young nation with a generally low standard of hotel/pub culture throughout our nearly two and a quarter centuries there have still been periods when the bar culture flourished. In his upcoming seminar at Sydney BarShow Week, Sebastian Reaburn will look at the cocktails from two booming bars from 1860s Australia – the Café de Paris in Melbourne's Bourke Street and The Cafe in Sydney. But what remains of this history? How many really wonderful, old-style bars can you think of that haven't either shut up shop or succumbed to the urge to modernise?
Before I go on, I'd like to clarify what I mean by an 'icon' bar. I'm simply talking about a quality drinking hole that has lasted at least a few decades. Somewhere that has stood the test of time and been resilient to changing trends and tastes. Bars with such history help define us as a culture and keep us in touch with many great bar and bartending traditions.
But above all that, there is something to be said about soaking up a little history. Visiting Cuba's El Floridita and sitting at the same bar as Ernest Hemmingway is a thrill, even for those outside this industry. There was a time when you could visit the bar at the old Bourbon & Beefsteak in Sydney's Kings Cross and recall that Frank Sinatra used to play impromptu gigs here, drinking Jack Daniels till dawn. The Bourbon where the doors literally never closed – because they never had any! I know this because when the new owners took it over they received a breach from police and were ordered to lock the doors for 24 hours. It was a confused new manager that reported back that they couldn't comply as there were no doors to close!
ADVERTISEMENT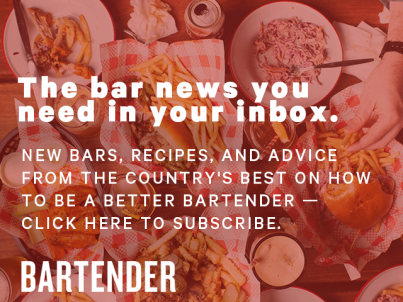 &nbsp
Anyway, back to the point. When I started to think about Australia's icon bars, I could only think of bars that had closed, been renovated beyond any recognition or a handful of bars that operate classically in design only.
Three bars come to mind and my first example is our recently closed Bayswater Brasserie. As most of our readers would know, the 'Bayz has been a Sydney institution and was going to be celebrating its 30th year of business in 2011. The fact a place like this can so easily disappear is upsetting and frightening. If we can heritage list the old El Alamein Fountain in the 'Cross then we sure as hell can heritage list a place like the 'Bayz. Unfortunately, a combination of greedy landlords and recent poor management that has seen the doors of this iconic bar close. Even if the' Bayz re-opens at a new site it just wouldn't be the same.
I briefly mentioned the Bourbon & Beefsteak before and there is no doubt in its time it was 'The Place'.  A few years back it was sold to a big pub group who, in my opinion, did one of the worst renovation jobs ever seen in this country.  I am willing to bet big money that if they had stuck with the old school Americana look with its dark basement piano bar, they would be one of the coolest joints in town. Instead The Icon Hospitality Group and SJB Design fell into the 'trend' trap and turned it into a bright and shiny soulless place! They did everything to disassociate themselves from the venue's amazing history. Even the name was shortened to the just The Bourbon. But there's still hope. The Bourbon recently suffered major water damage and has been forced to rebuild. I just hope that they embrace their colourful history, rebuild the bar and put back all those historical photos of the stars and celebrities that once rocked the joint – if they weren't all thrown out!
My final example is the Marble Bar on Sydney's George Street. Built in 1893 the bar was originally named after its builder George Adam who created a bar in the tradition of the Italian Renaissance. Nothing short of breathtaking! As a city we are so lucky to have this bar but unfortunately many people just steer clear of it because it's being run like a themed sports bar promoting regular live events like comedy and Hip Hop nights. It most likely does quiet well financially by catering to this crowd but does that make it ok? Not in my book.
I could go on about the end of icon bars in Sydney. We only have to recall hard-fought battle to keep Baron's open but ultimately the building was knocked down. And there is a bit of a push towards the character of grubby old dive bars with the re-opening of The Flinders Hotel in true gritty style. And the good news is that there are many great bars operating today that will be considered iconic bars in years to come. Two that jump to mind are Melbourne faithfuls Supper Club and the Gin Palace. I look forward to the days when my kids tell me about the great nights they had visiting the places I frequented in their early days.
Finally, I'm sure there are other great iconic bars out there and I would love to know about them so feel free to email me (david@spantonmedia.com) and I will list them on our website.