Oneperth.com.au, a Western Australian based news source, has printed the comments of 399 co-owner Gary Beadle under the slightly sensational heading "Small bar guru slams Perth pubs".
Beadle, described by the site as a trailblazer of Perth's small bar scene, has slammed some of Perth's hippest nightspots and damned others with faint praise in his license application for new venue The Duyfken at 560 Beaufort Street, Mount Lawley, Perth.
Targets of Mr Beadle's criticism include well known establishments such as Luxe Bar and The Brisbane Hotel – regular finalists and awards recipients at the Australian Bar Awards.
Beadle was particularity scathing of  Luxe Bar of which he was a stakeholder until 2007.
ADVERTISEMENT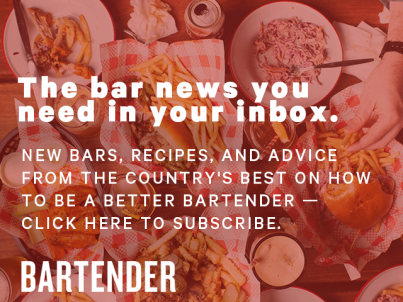 &nbsp
"A late night nightclub sailing under a special facility license, Luxe in its day was the venue that turned the corner in the standard of hospitality to be expected," he starts. "But sadly since Geoff Hayward and partners have moved on it has started to get left a long way behind."
"Opening late, charging an entry fee, and concentrating on big weekends, this venue is sadly nowadays nothing other than an early closing nightclub," he concludes.
In his application Beadle also makes veiled criticisms of The Brisbane: "An amazing venue run by an amazing team of hospitality staff but sadly as it is such a big venue in the old style beer barn, the sheer volume of customers that have to be let in for this venue to exist financially does not always lead to a pleasant going out experience."
According to oneperth.com.au the Brisbane Hotel General Manager, Mark Patterson, said the criticism was "water off a duck's back".
"I think he's trying to make a point about how he's offering a different service," Mr Patterson said.
What are your thoughts? Are Beadle's comments out of line or does anything go in the bar business?