Ezra Pound
Williams Lane at 189 William Street, Perth
0405453789

Inspired by the revolutionary American poet Ezra Pound, Talmage Anderson and Jan Kulski are attempting their own social revolution with their recently opened Perth venture Ezra Pound. The boys (legally) raided an old church for furniture and set about creating a vibe. "The bar shelves are made from old draws and meter boxes," explains Kulski, "and there is a working 1920's period cash register behind the bar."
Appropriately for a clandestine styled boozer, the focus is on drinks. House brews like Coopers Pale, White Rabbit and Knappstien Lager will match up to the olives, spiced nuts, cheese plates and ham/cheese toasties on offer.
The theme at Ezra Pound is the 'early 1900's/ prohibition period' where a nod and a wink could get you a dram of whisky – or a night in a cell.
ADVERTISEMENT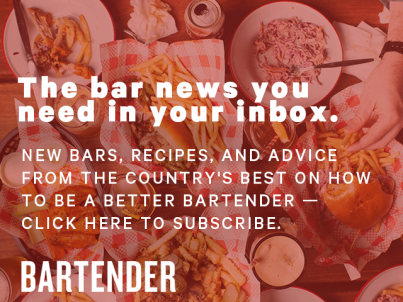 &nbsp
The short sharp cocktail list is a collaboration with Mark McKenzie (ex 1806 manager) and Melbournite Erika Anderson (ex Alia Bar manager) helping out. Expect the usual suspects like a Tom Collins served in a glass jar or a Port Flip.The wine selection is ever changing and the venue features a regional winery. There is also a sparkling by the glass and a French Champagne if you've had a big day on the stock market.
Music is a key part of the venue's vibe; "The owners have been collecting vinyl of mixed genres since we were teens," says Anderson, "and we use the bar as a great opportunity to share with other people this collection." The crew will match the music to the crowd so you will always get something fresh.