Every year Sydney's Cargo hosts the Freestyle Cocktail Sessions. The annual event features 10 of Sydney's top bartenders jumping behind the bar at Cargo for one night only to showcase their very own signature cocktail to a full house of budding cocktail enthusiasts.
This year's Freestyle Sessions certainly lived up to they hype and Andy Penny from the Flinder's Hotel took home the judges choice award with his quirky cocktail, There's A Banana Between My Sheets. The winning drink is a luscious mix of Hennesey VS, 10 Cane Rum, Creme de Banane and citrus.
Stewart Luk from Cargo performed well on his home ground and took out the people's choice award with creation, The Denoix Cue, a mix of Belvedere Citrus Vodka, Domain de Canton, lychees, pink grapefruit juice and mint.
ADVERTISEMENT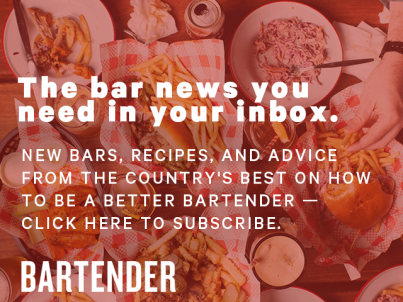 &nbsp