This Bar Profile was published in Bartender Magazine's October issue.
Pavillion E Tempus Two winery
Cnr Broke and Mcdonald Rd Pokolbin 2320
www.thegoldfish.com.au
Owners of Goldfish Bar in downtown Kings Cross, Sydney – Ben Walsh and Dan Rice – have spent the last four years of their professional life devoted to not only running their current venue but also to opening their latest one. It finally seems that the folks living in New South Wales' best known wine region will have their very own trendy cocktail bar and eatery to grace after a hard day tending the vines or shepherding tourists.
Ben emphasised that one of the key considerations when opening up similarly branded venues is to remain consistent with your brand.
"The brand Goldfish [must be] consistent with our Kings Cross branding and consistency is the main focal point in our business – so our branding is of major importance," states Ben. Seem obvious? Maybe. But sometimes new ventures that open under the same tag turn out to be a shade of their former self.
ADVERTISEMENT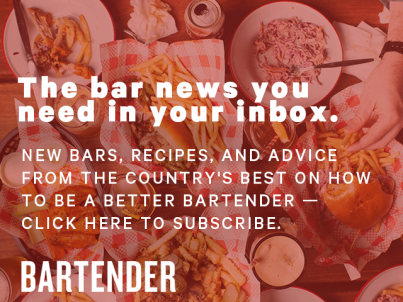 &nbsp
"This may be the first of the Goldfish brand planned for affluent regional areas of Australia. Other wine regions are being looked at as we speak," Ben informs me. So it sounds like the beginnings for a great boost to regional Australia, but what drew Ben and Dan to the outskirts of Sydney?
"The Hunter Valley has needed this for a very long time and opening Goldfish, Hunter Valley gives people more that just a great restaurant," Ben says; "it is something to fill the gap where a strong restaurant and wine culture exists without any bar offerings." Perhaps as proof of this sentiment is the 22 year gap since the last late night license was granted in the area – high time for a new venue indeed.

Opening a new bar so far from the main track of the Sydney CBD might seem a bit of a stretch for any operator, however the team was not dissuaded by the distance and there is share accommodation for the staff to live in since half of them come from Sydney. Ben's main motivation for the move was the amount of tourist traffic that has a zest for the food and wine culture. Ben wanted to tap into the locals' desire for high quality food, drinks and service.
Ben says that the locals' lives revolve around food and wine yet do not have a decent place to drink. "The locals are loving the venue, as it stands they are making up 60% of our business. They have all been crying out for a venue of this type and now that they have it they are making the most of it."
The awareness of such a viable and untapped market outside of perhaps more 'obvious' locations could prove to be the coup d'état for the Goldfish brand and might just be a catalyst for other operators to look outside the inner city zones.
Just like a good Hunter Semillon, there have been dips and lulls along the way, but the new Goldfish, Hunter Valley bar is certainly showing vibrant character and assured longevity and development potential. Getting approval for the licensing was the main challenge that Ben and Dan faced and since that was secured the team have been able to fully realise their dream.
Ben states that, "Goldfish, is the only bar of its type in regional Australia, bringing a high end Sydney experience to the Hunter Valley region. The venue will succeed because we have indentified an area lacking any options with a customer base that is crying out for some diversity."
"We are also utilising our ability to take some of the best operators and staff from Sydney to participate in the Hunter Valley." Certainly worth the trip – but who's going to suck it up and be the designated driver?
Bartenders' wine list choices:

By the glass:

2008 Bethany Riesling $9

2006 Goldfish Shiraz $8.5

By the bottle:

2008 Delatite 'Dead Mans Hill' Gewurtztraminer $54

1977 Salomon Undhof Muskat $175

2007 Paul Conti "The Tuarts" Cabernet Sauvignon $52

2006 Rochford Shiraz $55

2002 Bruno Clair Savigny Les Beaune 'La Dominode' 1er Cru $225
Top Cocktails Picks:

Airmail:

Superior Rum shaken with lime juice and honey water then topped with 100% Pinot Noir sparkling wine.

Istanbul

Ice Tea:

Gin, Grand Marnier and elderflower cordial refreshed with lemon juice and lightly muddled cucumber pieces – finished with Turkish apple tea.

The Italian:

Aperol, Galliano, fresh lemon and white grapefruit juice, a dash of egg white and a dash of grapefruit bitters with a pinch of vanilla sugar.

Mr Solera:

15 year old single malt whisky with Manderine Napoleon, Penfolds Grandfather port, fresh mandarin, vanilla and honey served short

West Indies Yellow Bird:

Superior rum, Galliano and Grand Marnier mixed in with roasted banana, lime juice, orange and pineapple juice – served tall.