13b
Burton St, Darlinghurst
Sydney
This bar was featured in Openings in Bartender's December issue.
Marc Stephens, Eddie Vennari and Bradley Tutchen have built the new trendy bar and eatery from the ground up, converting the disused retail space into a sharp little outfit.
The team has some serious experience behind them, sharing the likes of Hemmesphere, Iceburgs and Lotus on their resumes so you can bet they are on the money with this one. Already trading as the 'Safe House', the boys were forced to rename the venue once the OLG granted them a bar license – and so 13B was born. Stephens describes the bar as; "small and sexy, brass and marble are used throughout the shop – it's a great use of a tiny space." Stephens also offers an extensive selection of drinks, "We have a wide selection of high end whiskies, rums, tequila and bourbon." The drinks list was put together by Stephens and Julian Serna who both own Pure Drinks Design – and Stephens states that "the list is a well balanced, serious list that is not a novel or over the top." The crowd is mixed and drinking everything from high end spirits and wine to the cocktails. To match the drinks there are small Mediterranean influenced bites and nibbles like pork and veal meatballs, aged beef carparccio or a fresh orange and fennel salad. Stephens sees 13b as, "a place where you can have eggs in the morning or finish your day with vintage champagne." And there will be a custom humidor installed soon too.
ADVERTISEMENT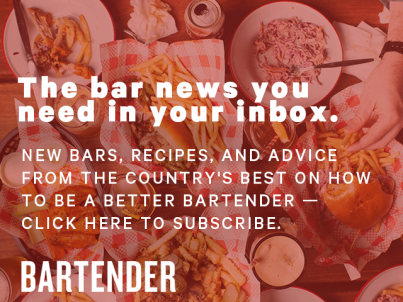 &nbsp