Recently in the UK a few bartenders (Jake Burger and Tim Stones) staged their own Alternate Bar Awards. We had such a laugh that we just had to pose these same questions to our 4bars readers!
Have a look at the categories below and if you think you know someone (or a venue) that should be nominated for one or more of these ridiculous awards then shoot an email to: Edward@spantonmedia.com
If anyone bothers to vote then we will name and shame the lucky winners on 4bars!
Have a look below and nominate your best mate, or arch enemy:
ADVERTISEMENT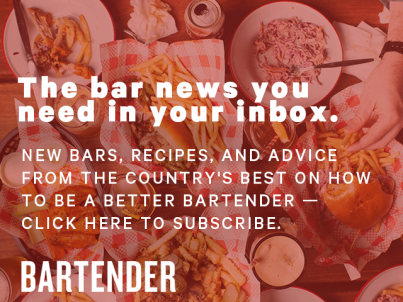 &nbsp
Categories for nominations are:
Best bar back
Worst Toilet
Biggest cocktail geek
Hottest rep/ brand ambassador
Most tolerable foreigner
Slowest bartender
Worst facial hair
Email: Edward@spantonmedia.com
Check out the UK winners at: http://www.barlifeuk.com/index.php/2010/12/the-2010-alternative-bar-awards-results/