55 Liverpool St Sydney
www.goodgodgoodgod.com
This bar was featured in Openings in Bartender's December issue.
Owners Jimmy Sing and Hana Shimada have revamped their recently opened venue adding a new front bar area that they describe as, "Part social Club, part subterranean getaway and part late-night drinking haven." The team wanted to create a timeless 'paradise' in the midst of the Sydney city where you could head after hours and enjoy good drinks, good vibes and escape the ruckus of post midnight drinking sessions. Taking advantage of a late trading license the Goodgod team wants their late night haunt to be a social environment where people can relax until the wee hours of the morning. The team collaborated with visual design experts and set-builders in order to bring their amended vision to life and have harked back to a bygone era with tropical colours, electric render, utilitarian deco lines and whitewashed booths. With a tight wine list, a barkeep service and a focus on 'House cocktail jugs' why not check it out.
ADVERTISEMENT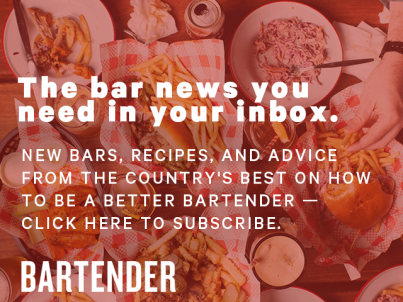 &nbsp