This bar profile was featured in Bartender's December issue
By Edward Washington
Want to find one of the seriously cool Sydney dive bars that's filling out this ever growing category? Then get the cabbie to drop you at The Flinders Hotel. With dim lights, exposed brickwork, chincy décor and a turquoise tiled bar that's accessible from all angles this place fits the bill. There is also space aplenty to roam free, and not get boxed in by the crowds. The Flinders Hotel is under new owners (James Wirth, Angus Gruzman, Paul Wilson and Nick Mathers) and is set to take on a whole new lease of life. As for the name sake, The Flinders Hotel sits on Flinders Street (tucked away behind Taylor Square) and the name paid recognition to the man who circumnavigated Australia. Mathew Flinders was also the man that championed the use of the name Australia – so just remember that little factoid for your next trivia challenge.
Long times have passed however since Flinders and his ever present cat Trim graced the cobble stoned paths of the colony and it's now Pickle Back and beer time at the Flinders Hotel – all the time. Having re-launched itself in April, there is now nothing better that navigating your way up the straights of Oxford Street to prop yourself against the bartop with a seriously good home made sausage role and a fresh poured beer. The inspiration behind revamping the age old site was, "to create a local pub with good drinks, good music, good food, good staff and late hours," Wirth says. "It's somewhere you can drop in at anytime. It's simple but it's something we felt Sydney kind of lacked. The whole project has been driven by the owners, Mike Delaney (designer) and Andy Penny."
ADVERTISEMENT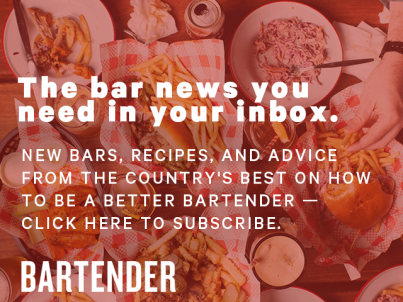 &nbsp
"The Flinders is best described as American dive bar meets classic Aussie pub, meets colonial boat galley." James Wirth
The road to the new and improved Flinders Hotel took about the same amount of time as it took Mathew Flinders to sale around the continent. "It took us six months to build and get the pub level open, and Duke opened about six months after that. We still have some other things we will be adding soon…so it's complete without being actually being finished," Worth stated. And just like the groundbreaking voyage of Flinders ship the Investigator, there were the obligatory setbacks and unforeseen problems that plague even the most well thought out plan. "A flooding basement, forgetful builders and an ever shrinking bank account. Nothing too out of the ordinary – but it defiantly was an interesting learning experience," said Worth as he reflected on the journey.
If you take the time to look around the interior you'll see some pretty interesting design features and an array of random bar accoutrements (like a collection of icon stubby cans and weapons form the Philippines). Michael Delaney, owner of Honky Tonks and Sorry Grandma, was heavily involved in the venue design and owner James Wirth describes him as, "a legend and design visionary." Taking a new lease of life to the pub, that according to Worth had, "some pretty average Thai food and some odd upstairs tenants," now sees a finished product that Worth describes as; "a mix of American dive bar meets classic Aussie pub, meets colonial boat galley. Taxidermy, varnished brick and jars full of pickled bar snacks." With such a visual display on offer the Flinders' team advises that people should make more than one visit in order to discover and experience all of the eclectic décor on offer. Contrasting paint schemes, street signs, propeller props and strings of luminous light bulbs, some with vintage looking shades adorn every square inch of the venue. There's a bear's head protruding from a small canoe as well – try not to over think it, its more of a link to the 'bear parties' of days well past.
While this is primarily an all hours watering hole, the Flinders is offering a good selection of bar food to keep you upright throughout the wee hours. See: What's On Offer? to get the run down about the Food, Drink and Music. Wirth says, "We have DJ's five nights of the week and have just started a Flinders Mix CD/ ipod cast series. There are also talks of doing some kind of online music station/ player," so stay tuned – pardon the pun. What about the team steering this old girl on her new course? "We have a crack team of bartenders and barbacks, led by bar manager Chris March. Most of them have worked with Andy Penny and Chris at other venues in Sydney before, so it's a close family team."
The Flinders sails in 12 hour shifts, before weighing anchor each morning for a spell. "As we are open from five pm until five am we get a great mix of customers coming through our doors," Wirth says. "We attract an after work crowd earlier on in the evening and then the young hipster side of Surry Hills generally turn up after ten pm (resplendent in their Ksubi outfits and locking up their fixie bikes out the front). Even later still the hospitality crowd turn up after service to let their hair down." Wirth keeps the philosophy simple when it comes to creating something with longevity. "It's a very simple formula. Have friendly staff and make people feel like they are at home – like the show Cheers. Throw in great drinks and music and you have yourself a bar that should be around for a very long time."
What's On Offer?

Food: The Flinders offers home made sausage rolls, jaffles, pickled eggs and pork scratching. And there is a full pub menu coming soon, if not already available.

Drink: A classic mix of Aussie pub and American dive bar. Schooners of beer, Pickle Backs, shots of Jack Daniels. Most cocktails are served on the rocks and come summer there will be Margarita and Jack Daniels slushies to cool you down as well as jugs of punch.

Music: An eclectic mix running hot from the ipod/ record player that ranges from; Nigerian Psych Rock to Hillbilly Disco, Welsh Disco Pop and Japanese love songs.

Next in Line For The Crown – The Duke
If the reigning nobility is the unpretentious downstairs section of this two storey venue, then the next in line for the thrown is The Duke: the snazzy little cocktail bar and balcony accessible through a door next to the Flinders' main entrance. When you head up the narrow staircase away form the street you find yourself transported into a different style of bar. The vibe in The Duke is set by the fresh thick paint, giving a sort of regal feel and the layout puts you in the mood for a laid back time with great drinks and well prepared food.
Thomas Lim, (former Tetsuya's) is in the kitchen along with Mitchell Orr and they are serving up some pretty special treats to entice you in. There are three sections to choose from; Snacks, Share Plates and Afters – and the Fried Chicken Wings served with Coleslaw milk and hot sauce are causing quite a stir. The share plates are ideal for two or more, and include produce like Pork Neck, Wagyu, Sardines, or Muscles served with cider, cream and parsley. If you're after some smaller pieces, then there are snacks like octopus, fried rabbit and spiced prawns.
"Our vision for the Duke's bar is to be an unpretentious cocktail joint." Charlie Ainsbury.
Charlie Ainsbury is the man behind The Duke's one man bar and it is a cool little setup tucked away in one of the corners. With just enough shelf space for Ainsbury to balance his raft of bar wares, including a top selection of spirits, he is able to bang out some great cocktail treats. "There's something for everybody," Ainsbury told Bartender. "This applies to all the spirits and liqueurs we stock. If we find there's a demand for a particular spirit then we will consider stocking it, and that's important to let the guests know – The back bar selection is smaller than most but it provides almost everything you could really ask for. For instance we are stocking 5 gins and each one of them represents a different category."
"Our vision for the Duke's bar is to be an unpretentious cocktail joint," stated Ainsbury. "The cocktail list sits around eight choices, and that will see a fair bit of rotation allowing new drinks to come to fruition." Plans for the near future include a Punch station; something the team thinks is going to be a big hit when it arrives. "Another of the Duke's unique traits is the ice used for the cocktails." Ainsbury says. "We freeze and chip our ice in-house every single day – We're not doing this for the sake of trend. We believe that using the best possible ice with quality ingredients will result in the best possible cocktail."
With this focus on getting the basics absolutely right and producing some great drinks (both classic and modern) Ainsbury assures us that there won't be too much trouble when it comes to ordering something that is not on the list. "We aim to please everybody; if we have the ingredients on the bar then we'll make it. If not we'll try our best to make something like it and hopefully something better." Sounds like the right attitude.
A Quick Look at The Duke's Cocktails

Banana Between the Sheets: Cognac, Gold Rum, fresh lemon and Banana liqueur.

Adonis Cocktail: Dry Sherry, Sweet Vermouth and Orange Bitters – flamed Orange zest.

The Duke Cocktail: Duo of Orange, Maraschino Liqueur and Bubbles. Finished with a lemon twist.

Floradora: Gin with Raspberries, fresh lime juice, ginger and club soda.




Bartender's Wine Picks


2009 Basa Verdejo,  Rueda DO, Spain. $50
2008 Meyer Fonne Muscat, Alsace, France. $65
2008 L'Anglore Grenache (Rose), Tavel, France. $35
2008 Pizzini Sangiovese, King Valley, Australia. $14 glass
2004 The Duke Shiraz, McLaren Vale, Australia. $8 glass