Feed-up with Feb-fast? Over October? Time to say bye to Dry July? Well you're in luck as Parched March, Sydney's only month-long celebration of bar culture is back – the perfect antidote to abstinence.
The Parched March team, led by Sun-Herald social columnist Amy Cooper and Bartender's Drinks Editor and blogger Simon McGoram have once again set themselves the challenge of visiting 30 bars in 30 days, all in the name of charity and promoting fun, responsible, mindful enjoyment of bars and drinks.
The 2011 campaign is set to be launched at the all new Argyle Bazar on February 22 and has all new ways for Sydney bars and bar enthusiasts to be involved. You can register your bar as a participating venue and raise money by promoting Parched March cocktails or you can get yourself sponsored to go on your own Parched March odyssey. Proceeds this year will go to Sydney Dogs and Cats Home and to the Queensland  Animal Welfare League who are currently having to care for hundreds of extra animals displaced by the recent floods.
Visit parchedmarch.com for further information.
ADVERTISEMENT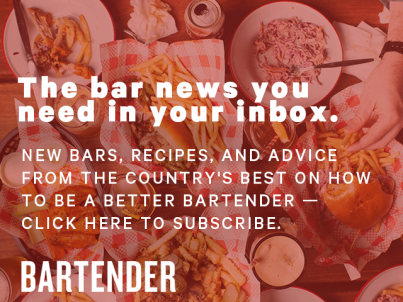 &nbsp