This story was featured in January's issue of Bartender magazine.
By Naren Young

I feel sorry for the vodka companies. In the last few years there has been a serious backlash against what was until recently the world's most distilled spirit (apparently that kudos now goes to Korean shochu). Whatever. It's besides the point I'm trying to make. The return of the classic cocktail over the last decade has been the catalyst for this anti-vodka movement; at least in the highest temples of mixology. Most of these cocktail Meccas in America have very few vodkas on their back bar and worse still many of those waistcoat-wearing mixologists that tend them have become so snooty that they make their customers feel stupid if they order a vodka cocktail.
These bars have become less about the guest and more about the ego of the bartender and what they would like to stock in their bar and less about choice for the customer. It's your bar, stock what you want. But remember that we having paying guests. I don't drink vodka. The little character it does have is completely lost when it's mixed and I completely understand that a Collins is just not a Collins without gin (or Genever in John's case). But I also understand that not everyone gives a toss that you can taste the botanicals better in a gin Gimlet than a vodka one.
ADVERTISEMENT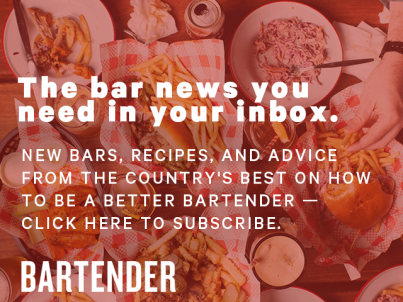 &nbsp
"No spirit has saturated the US market more than vodka in recent years." Naren Young
No spirit has saturated the US market more than vodka in recent years. It accounts for over 20% of all spirits and every entrepreneur with a trust fund is hoping to become the next Sidney Frank and make their billions peddling the next super premium or ultra premium elixir whose water source is from under some extinct volcano none of us have heard of. This has to stop.
What also has to stop is bartender's building their careers and reputations on self indulgence – it's giving our hallowed trade a bad name. If you're only going to stock 1 or 2 or 3 vodkas, then fine, but at least make them interesting and with a story on why you have those. I was in Philadelphia over the weekend when I visited a lovely new bar called the Franklin Mortgage & Investment Company, another pseudo-speakeasy (yawn!) serving antique cocktails with fancy names in fancy glasses.
They don't have a single vodka which I found interesting. So I asked my friend Alex Day, a fabulous bartender who did the consulting there on why that was:
"The total lack of vodka happened by an early blogger's misunderstanding that turned into an experiment and was eventually set in stone because it was so successfully unexpected. When we first opened the doors, many Philly cocktail folks noticed we didn't have vodka on the cocktail list. Inquiring as to why that was, the staff gave what has essentially become the standard anti-vodka spiel; "the style of program we were hoping to provide for the city has its basis in a style of drinks-making that wholly embraces the structure of a base spirit and the foundation it can set for a cocktail". This is of course a hodgepodge philosophy, repeated ad nauseum from the same sources. But I do firmly maintain that vodka doesn't lend itself to cocktails in a constructive way – it brings proof to the party, and little else. In the end, personal choice is important.
"So, there we are, open for a couple of weeks, and a blogger sees this lack of vodka as meaning there isn't a drop in house. Up goes the Internet chatter and the print media jumps in. The staff thought it was hilarious, especially considering the area the Franklin sits: pretty much Philadelphia's Meatpacking District (i.e.) weekend doucheland. So we got to thinking, what if we didn't stock vodka? What if the total lack of vodka became another way for The Franklin to quickly distinguish its guiding philosophy of classically-inspired, ingredient-driven cocktails?"
"With the kindest intent, and with intentionally avoiding the arrogance that so often comes with such a brazen act, we tried it out. Part of my initial service program spent so much time emphasizing hospitality, and so I think maybe – just maybe – that has allowed customers to be taken care of while exposing them to new spirits and experiences in a way that doesn't threaten them, but excites them. In the end, that's what the place is all about. As core principals go, it's not something I totally agree with. Just like everything in life, there's a time, a place, and context. Vodka is no different. But the experiment worked, and overall from what I understand the customer reaction has been overwhelming positive."