This product was featured in the February issue of Bartender magazine.
Due to popular demand one of the most recognised brands, Rémy Martin VS Cognac, has returned to the shores of Australia. With its return comes the ability to offer the market a premium entry level cognac – something that puts this ultra premium spirit into the hands of many more consumers. Rémy Martin is known for using only grapes from the most sought-after vineyards of Petit Champagne, adhering to traditional methods of distillation and longer aging in Limousin oak casks.
With Cognac appreciation on the rise, the Rémy Martin VS is ideal for any occasion; suiting cocktails, to be enjoyed by itself or as part of a tasting flight. Distinctively smooth with a lovely rounded mouth feel and clean finish the VS would be a great way to introduce clients to this spirit category.
ADVERTISEMENT
&nbsp
For further information about this product contact Suntory Australia on 02 9663 187
ADVERTISEMENT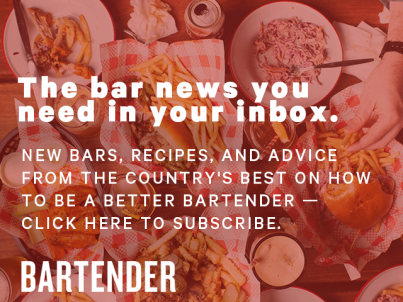 &nbsp