Parched March, Sydney's only month long celebration of bars and drinks is off to a flying start in 2011. The charity bar odyssey has upped the ante this year by finding all new ways for bars and punters to get involved, and the press has been paying attention. The idea has been embraced by the blogging community and mainstream media alike being featured in Sun Herald's S section, Mx, Nine to Five magazine, The Agenda Daily, as well as on air on 2SER and FBI radio.
In 2011 a host of Sydney bars have agreed to offer 'Parched March Specials' – cocktail and drinks offerings from which part of the proceeds from the featured drinks sold will be donated to charity.
Parched March Co-Conspirator and Bartender's own Simon McGoram says "The scheme is a real win-win for everyone involved. We're trying to encourage drinkers to experience new bars and drinks, and go out earlier in the week. We hope that the bars will get some increased traffic and in turn be able to donate a couple of hundred dollars to charity at the end of the month."
"While this might not sound like much," adds McGoram " With around 40 bars involved in the scheme it certainly adds up. We're hoping that this will create a positive attitude to bars and drinks as opposed to the negative press this industry is used to receiving."
ADVERTISEMENT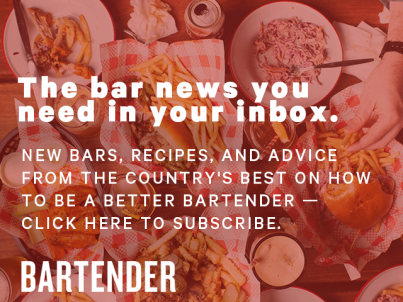 &nbsp
You can follow the progress of Parched March and check out all the bars involved via their website www.parchedmarch.com and even pledge your support to the 'Bartender Magazine Magnates' Parched March Team.