Brown Forman is giving you the chance to achieve immortality by being the brains behind their latest Appleton Estate Rum God Tiki Mug design. "We want to give you, Australian bartenders, fans of Tiki and lovers of Appleton Estate Rum, your chance to become etched in history by creating your own piece of Tiki immortality and designing the 2011 Appleton Estate Rum God Mug," states Darren West, Innovation and Agency Brand Manager for Brown Forman.
Deadline for submissions is Sunday 13 March 2011. Good luck!
Your creative genius is demanded for this year's challenge. Is your Rum God stranded on a deserted island with nothing but beautiful scantily clad natives and a lifetime supply of Appleton Estate Rum? To start with, all they want is for you to bring your inspiration to them in words. Entries will be reviewed by their panel of judges who will select their top three Rum God creations.
"Should your story be one of the three chosen finalists you will then work with Tiki farm to design and bring your Rum God to life in the form of the next Appleton Estate Rum God Mug," West says. Once the top three are designed the choice is turned over to the bartending community with the mugs and their stories going on-line to be voted for by the industry.
ADVERTISEMENT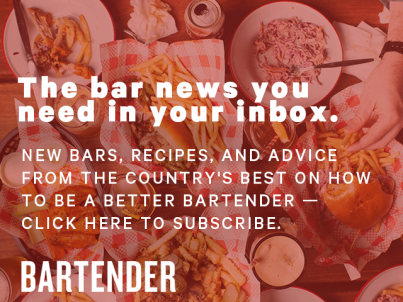 &nbsp
The Prize


The winner takes a once in a lifetime trip to Jamaica where they'll spend time with Appleton's Master Blender Joy Spence and visit the estate.

The runners-up will also walk away with something to smile about as the competition's official media sponsor, Australian Bartender Magazine and 4bars.com, will be awarding them a bottle of the limited release Appleton Estate 21 Year Old Rum.
Deadline for submissions is Sunday 13 March 2011. Good luck!
Visit www.appletonestate.com.au/tiki for more details on how to enter.