This interview was featured in the February edition of Bartender magazine.
Dan Woolley is a self confessed lover of the liquid gold dram, and will soon be behind the helm of his own whisky palace, ARCANE.  When Bartender caught up with him recently for a chat about all things malt he extolled some of his whisky wisdom and we thought it was good enough to share.
ADVERTISEMENT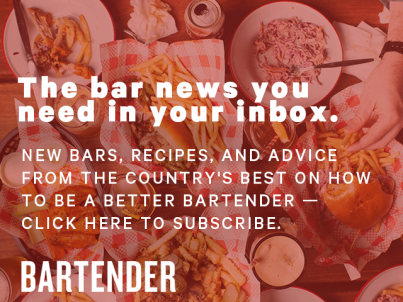 &nbsp
What is it about the heavenly spirit that makes you so passionate about serving malt whisky?
"For me, whisky almost has a mystical magic about it and if you've ever been to a distillery you'll probably agree. My father loved whisky, his father loved whisky so you could say that my love for whisky was pre-determined. The different regions and flavours are very diverse and its history reads almost like a medieval romantic war story. The most attractive quality about whisky to me is the taste, I simply love it."
What would be a good malt to start people on if they are new to whisky?
"A fantastic malt for people to start their whisky journey on would be the Dalwhinnie 15 Year Old Highland whisky. It's extremely light, honeyed and I find the best way to serve it is to leave a bottle in the freezer for a few hours and then serve straight up, possibly with a very sweet, rich desert. It is an outstanding entry level malt for beginners."
Any tips for whisky and food matching?
"I have recently been enjoying matching Dalmore 18 Year Old Highland malt with a new dark chocolate on the market, Old Gold Toffee crunch. Any good island malts such as Jura, Talisker or Highland Park match very well with hearty blue cheese such as St Agur or Roquefort.
I also highly recomend any good aged Highland or Speyside whisky like Macallan, Glenmorangie or Balvenie with a super rich aged chedder. King Island has a Black wax aged cheddar that they only release when they feel it's up to standard, this is a perfect pair with the above whiskies."
What is it about Islay that sets their malts apart from the rest of Scotland's regions
"They have a massive smoky flavour from the heavy peat content and their phenol ppms (A way of measuring how much peat is in parts per million) are huge compared to the rest of Scotland's whiskies in general. They also have a salty flavour due to Islay being a very small island and the distilleries have a close proximity to the sea, some of them are literally on the water!! The barrels that the whiskies are aged in are porous and they absorb small amounts of salt from the sea air."