This feature appeared in February's edition of Bartender magazine.
By Edward Washington

Everyone knows what an absolute pain it is heading out for a night only to find that you've got no cash on you, and we all know that when you're looking for an ATM, they are just about the last thing you're going to find – like petrol stations when your fuel light comes on.
Of course there's the credit card, an easy (but often dangerous) option and if I had a dollar for every time I left a bar without signing it off and then later regretting my decision to call 'drinks all round' – I'd have at least a fiver. Ok, that's beside the point – ATMs give both you and your customers' assurance. For the bar owner/ manager you know that your customers do not have to leave the venue in search of cash machine, potentially deciding to not return.
ADVERTISEMENT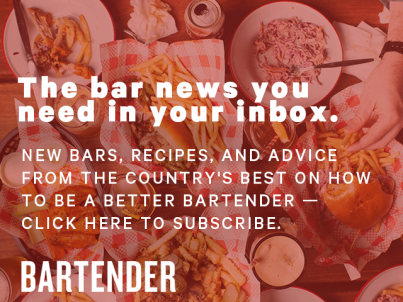 &nbsp
If you are providing this service to your clients, then you know that they will be aware that there is an easy and available facility to use on their night out – so win, win. Other opportunities will also become available for further beverage and food sales as your clients have closer access to their money, potentially they could end up using the service more than once in the evening.
Solution to an Often Simple Problem
Customers ATM Marketing Manager Rohan Martin states that on-premise ATMs greatly benefit a business. "They attract and retain patronage, and they can also attract people into venues to begin with," he states. Having an ATM on site can also help to keep bar queues down as more people pay with cash instead of card.
If you're considering the option of an ATM but are put of by the 'unkown' you should be made aware that modern ATM models on the market are very easy to operate. They require minimal staff training and when an ATM is installed into a business, any good distributor would spend the time to show venue staff how to cash it and keep the terminal clean and operational.
Martin is confident that their business can offer you, "the very best in ATM technology, provided by leading global ATM manufacturer, Nautilus Hyosun." They should be able to at least adapt a certain style of machine to your venue; "We offer different ATM models to suit the size and requirements of our clients, including the compact Hyosung 1800CE model for smaller venues, the medium sized 2700 model and the Monimax series for large venues," Martin advises.
What can a machine full of money can do for your business?
Once the machine is delivered the service and support you receive from your distributor is extremely important. So that your ATM benefits your venue, patrons need to see it as a fast, dependable and secure source of cash and having a company that backs you up once it's installed is going to go along way to allay any of your concerns.
"We have invested heavily in service and all our clients have a dedicated account manager as well as 24-hour technical support via our Client Contact Centre. Our Client Contact Centre is in-house with technically trained staff – so if you call for help at 1am during a busy weekend, you will receive it. We also have a nationwide network of spare parts warehouses and more than 200 field technicians," Martin assures Bartender.
Current ATM models that are on the market are designed for minimal maintenance and maximum performance and because of the latest in technology certain distributors will be able to perform remote checks on the clients' terminals, making for solid 'tech support'.
As most ATM contracts are for about five-year periods it is important to choose an established, and trusted provider that has a proven track record. By doing so you should be able to see through your contract without any troubles and come to see that having an on-premise ATM is a tangible and viable addition to a business.
Martin says that before asking you to sign a contract, they will work with you to "evaluate whether an ATM would benefit your business." By looking at your monthly EFTPOS transactions, cash-out transactions and other financially based data your business could be shown to be a good candidate for taking on an ATM of your own.