This new bar featured in the March edition of Bartender magazine.
Gallon
117 Harris St
Pyrmont, Sydney
Quietly tucked away on Harris St, Pyrmont this little place is as shy to self promotion as it is a great place to grab a quick glass of vino and a tasty bite to eat. Much like many of the 'homely' enotecas you would trundle into throughout Italy for an early evening tipple, Gallon offers a no nonsense style of food and beverage and the staff are pretty affable to boot.
The setting is lovely, set in a cool (literally in summer) sandstone interior, with heavy set wooden tables and bar top as well as number of small (again literally) wall tables that leave just enough room to perch a plate of food precariously of the side while you tuck into a full bodied red – Langhorne Creeks Lake Breeze wines are a good bet.
ADVERTISEMENT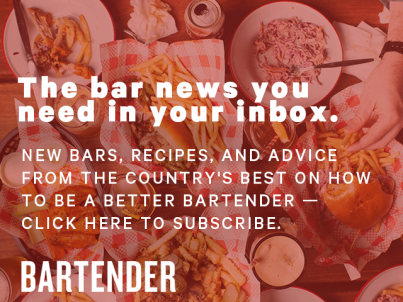 &nbsp
The drinks selection is small and neat, it's not fussy and you shouldn't be either if you head there – just take a glass and enjoy. Logan's Orange region riesling is a smart example of the variety, being just a hint away from bone dry it is succulent, refreshing and cuts through the bread and Italian fromage plate with vigor. The pizza's are a great match for a cleansing beer as is the tomato and garlic rubbed bread, loaded with prosciutto. It's almost worth moving to Pyrmont.