During America's prohibition years, clandestine tipplers got a serious taste for Canadian Club Whisky that was smuggled across the boarder in huge quantities by whisky runners.
Now some 90 years on, some of Sydney's small bars are harking back to these shady times by designing a Canadian Club cocktail and smuggling it into another participating bar so that they can take photos of themselves drinking their smuggled drink and posting stories about their 'Smugglers Tale'.
From March 8 until April 6, the participating bars for the Smugglers Redemption Competition are 13B, Chingalings, Dr Pong, The Commons, Pocket, Porteno, Lotus, The Passage, Stitch & Gotham. Each bar has been aspiring to out do the their rival smuggling gangs and there has been some fierce competition right from the start.
Marcello from Sticky bar commented after a recent 'incident' with some aspiring smugglers; "We had some smugglers in last night man, you should have seen the eruption…this is crazy. We are just happy we got Porteno under our belt. Now we're going to get revenge on those kids from Gotham"
ADVERTISEMENT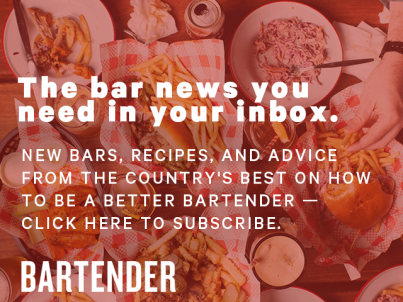 &nbsp
It has been reported that Surry Hills' venue, Porteño, is seen as a tricky target as staff are frisking bartenders when they enter the building.
"If you head into one of the bars you may see the crazy antics of each bar team trying to out smuggle each other and become the Ultimate Smuggler," said Walter Kennard (Customer Business Executive, CCA). "You can also sample each of the participating bars Smugglers Cocktail, such as Sticky's Sucker Punch and Porteño's Bootleg Sour."
"Canadian Club will be donating $1 from every Smugglers Cocktail sold to Stepping Stone Foundation and the 'Ultimate Smuggling' bar team will win $1000, two PS3's and two Red Dead Redemption games with the winners to be announced at Chingalings on the 6th April," Kennard stated.
Smugglers Redemption runs until April 6th, so head to the Smugglers Redemption Facebook site to check out the photos and the tales.