This new bar was featured in the March edition of Bartender magazine.
285 Brunswick Street
Fitzroy, Melbourne
www.nakedforsatan.com.au
Self described as 'Melbourne's newest vodka and Pintxos bar Naked for Satan is shaking up the bar scene with a healthy dose of creativity and style. "Naked For Satan is a Basque style Pintxos and Vodka Bar that serves Pintxos," says Eddie Crupi. "Pintxos are tasty morsels of food on a slice of baguette held together with a toothpick, and you help yourself to as many or as little as you like!" Set in a swanky interior, with walls lined by wine bottles and a bar area festooned with tasty and intreyging treats, Naked for Satan is giving customers something a little bit different.
ADVERTISEMENT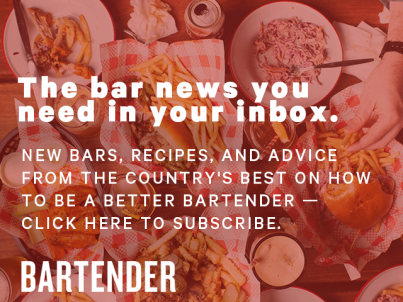 &nbsp
"We serve infused vodka's made on site using fresh ingredients," says Crupi. "And we also serve our own Naked Ale and Big Ugly Dog Wheat Beer that is brewed especially for Naked for Satan." So if you're literally stuck for a bite to eat, then head on down. Pintxos are only $2 each and 50 cents at lunch time during the week – bargain! As for the payment method? Just keep your toothpicks in a safe place and then offer them at the bar on the way out, they simply add them up and give you your bill.