This book review featured in the March edition of Bartender Magazine.
By Simon McGoram

Speakeasy
By Jason Kosmas and Dushan Zaric
This wee cocktail volume comes from owners of New York's hugely successful Employees Only – a modern speakeasy style venue. With Dale DeGroff and David Wondrich having written the forward and afterword respectively you can be sure that this book is of fine pedigree.
ADVERTISEMENT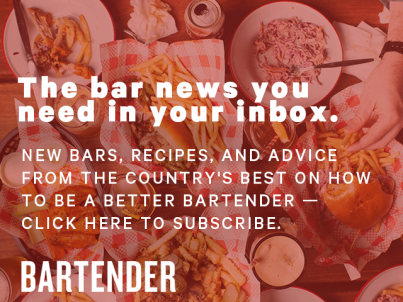 &nbsp
The work aims to 'reimagine classic cocktails for a new sensibility' in other words this volume has drinks both old and new and though they certainly give a good ol' tip o' the hat to classic mixes they're not afraid to modernise flavours and explore new techniques.
Chef among this tidy work's amiable attributes are the cleverly constructed tasting notes under each cocktail divided into the sub categories; 'dominant flavours', 'body', 'dryness', 'complexity', 'accentuating or contrasting flavours' and 'finish' – a useful guide for your own bars notes. The lowdown – a must read for the cocktail enthusiast.
Check out www.amazon.com to hunt down your own copy.