This new bar was featured in the May issue of Australian Bartender magazine
Cnr Adelaide and Macrossan St
Brisbane CBD
barbarossa.com.au
So this place doesn't split hairs or sit on fences when it comes to taking sides, and don't say the name too quickly otherwise people will think you're talking about Operation Barbarossa in 1942. As far as bastions go it can't be denied that the Barossa wine region is deserving of its accolades and Darren Davis, Bar Barossa's Director, makes no apologies for the bar's underlying direction.
ADVERTISEMENT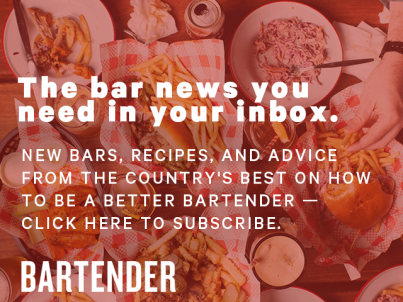 &nbsp
"This extraordinary venue holds the dreams of its creators – passionate people with a vision of promoting one of the world's greatest wine regions," Davis states. "We endeavour to source Barossan produce for our menu, and aim to highlight the best of the Barossa in our widely acclaimed wine list."
The wine list is a compellation of over 250 wines from more than 80 of Barossa's producers – "The list is unashamedly bias," Davis states for those that missed it, but if you've got it then flaunt it right?
Bar Barossa does just that and how can you argue with something that oozes such passion and drive? And they're not completely forgetful towards other Australian and international producers. "We also offer over 30 wines by the glass and support a few of our friends from further afield," states Davis. "Please enjoy our offering.  We love what we do!"
So if you hark from the deep south of Adelaide and find yourself in the big smoke of Brisbane it'd be wise for you to drop in and get a feel for home. Alternatively, if you're a bartender that likes a good glass of vino, then it'd be worth your while heading in to taste one of the world's celebrated regions.