Level One, Star City Casino
80 Pyrmont St
Pyrmont, Sydney
futurestar.com.au/rocklily
Rock Lily is an intimate live music venue that's got a taste for the hard edge of rock and roll and the sweet smooth side of tequila; the heavenly tipple that's turning heads around the world. Off the back of the millions of dollars that are being injected into Sydney's Star City casino complex it was only time before a new and exciting venue rose from the ashes, rearing its head to take stage on the Sydney bar scene.
Opened in mid April, Rock Lily, has already played host to some seriously heavyweight names like Snoop Dogg and Nelly (who were in town for the venue launch) and Good Charlotte is pegged for a future gig sometime soon. Dan Woolley is on-board as General Manager while he waits to find the right space for his own whisky venue ARCANE and he is bringing his extensive experience to the fore in this new concept bar.
ADVERTISEMENT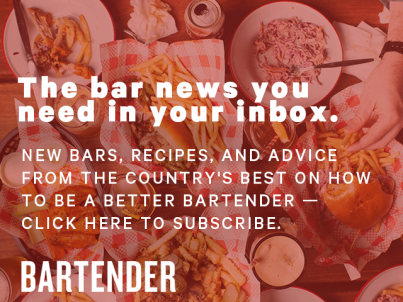 &nbsp
While the the soul of Rock Lily is about grabbing a beer or shot and enjoying the fine line-up of entertainment that the team work hard to offer five nights a week, there is also a fair bit of alcoholic bling to suss out with the high line of spirits that the venue has on offer. Woolley states that, "We'll have over 120 Tequilas, as well as some pretty special stuff that'll remain under an exclusivity deal just for our venue."
The Rock Lily team recently had a live hook up with the Woodford Reserve American Whiskey distillery where they were able to blend their own house style whiskey using sample bottles that were sent over for the special event. "This idea goes much further than current 'personalised' trends," Woolley says. "It lets us have our own, unique house style that we have created, not just a name on the bottle."
Rock Lily is all about Rock & Roll, tattoos and hard nights, but under Woolley the service will still be polished and smart and the tipple of choice will be Mexico's finest although there will be other options too. Rock Lily's back bar is stocked with some serious stuff; like the Siete Leguas D'Antaño extra añejo for a very reasonable $70 per shot, and the Tequila wall that they proudly show off moans under the weight of the offering.