Eau De Vie (Sydney) has been named the World's Best New Cocktail Bar at this year's Tales of the Cocktail Spirited Awards.
Up against some serious competition, the Darlinghurst bar beat off the like of; 1534 (New York), Dram (New York) and Painkiller (New York) to take out the coveted title. "It's a huge honour," said Eau De Vie's owner Sven Almenning.
"To be recognised on a global level like this, the team and I are overwhelmed with the response. Eau De Vie has cemented itself on the Australian cocktail bar scene as a leader in cocktail innovation and now with such a big win, the team is sure to know that their hard work is recognised beyond our shores.
In other categories, ex-pat Melbournite Sam Ross (Milk & Honey, NYC) took out American Bartender of the Year (in a tie with NY native Kenta Goto), and long time contributor and previous editor for Australian Bartender magazine, Naren Young, was nominated for Best Cocktail Writing – Author. Ross had also been nominated for International Bartender of the Year.
ADVERTISEMENT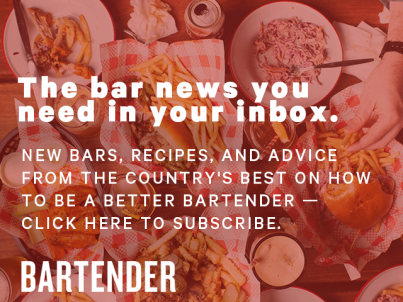 &nbsp
Eau De Vie was also nominated for World's Best Cocktail Menu and World's Best Drinks Selection.