This new bar was featured in the June issue of Bartender magazine.
Building 3, 6 Riverside Quay
Southbank Melbourne
03 9699 1676
The design principles of The Ludlow Formation incorporate the formation of small areas or pockets of drinking and dining activity, similar to a grotto (or cave). Melbourne's new venue The Ludlow is a contemporary pub built on traditional principles, offering all the elements of a truly classic pub including; public bar and informal dining area, lounge bar and dining room.
The team behind The Ludlow describe it as a 'grotto inspired, uniquely Melbourne drinking and dining destination featuring riverside barbecue and bar, cocktail lounge and dining room'. The venue's contemporary design incorporates raw steel and stone, natural materials and recycled timber, brilliantly conceived to create a warm, inviting and humble ambience.
ADVERTISEMENT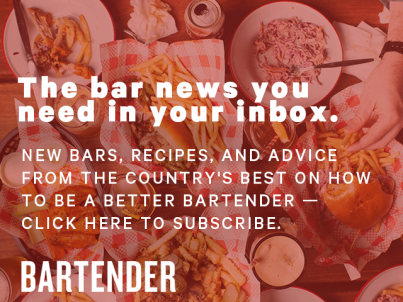 &nbsp
"Being located on Southbank we are exposed to a large demographic so we do our best to cater for most needs," says Neil Spark, General Manager of The Ludlow. "We have 36 beer taps in the venue with 10 different beers to choose from and 19 different beers in pack and our wine list has been growing from the day we opened."
"We have tried to cater for all tastes but have tried to concentrate on smaller wineries that are producing great wines that are true to their region –  there is also a mix for new and old world wine to compliment our Southern European influenced food."
Of their spirits collection, Sparks says; "If anything has grown in the venue it's our spirit range. Bar Manager Collin Yong has been working very hard at putting together an exciting range of sprits with his focus of the last few months being on Tequila and rum and  with winter approaching Collin's focus has moved to whiskies and Cognacs to warm the spirits of our clientele."