Tickets to the Bartender Magazine Australian Bar Awards are selling out and there are only three tables left. So if you're planning on attending the glitziest night on the Australian bar calendar CLICK HERE to secure your place. In another exciting development for Sydney BarShow Week's glitzy awards gala dinner the evening will be hosted by celebrity musician Axle Whitehead.
This year the awards night is taking on a touch of the 1960s and will be themed Mad Men. So don you best set of bracers or headscarf and get into the party! On the night, a selection of the best dressed guests will be taken up on stage to face the audience's 'clapometer' – the man and lady that receive the highest applause will each take home an iPad 2.
"It's a first for the Australian Bar Awards," said Bartender Editor David Spanton. "We wanted to add a new dimension to this year's awards and a Mad men theme is a great way to do it. It'll be great to see everyone dressed up on the evening."
So raid you uncle's closet, spend up a storm at Vinnies or do what ever it takes to get into this year's theme and be sure to book your tickets!
ADVERTISEMENT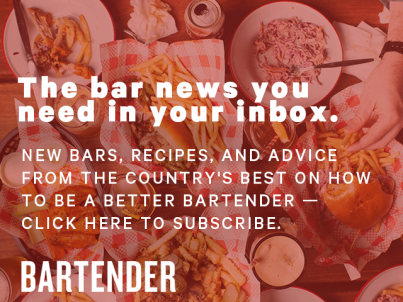 &nbsp
*The Bartender Magazine Australian Bar Awards is strictly limited to award sponsors and finalists.