See the full wrap up of the epic World Class Australian final in Bartender's August issue.

By Simon McGoram
ADVERTISEMENT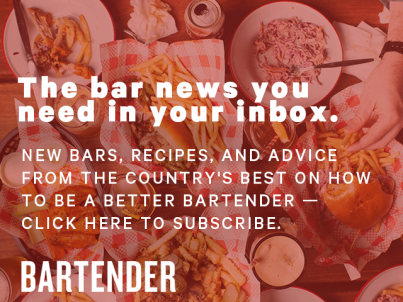 &nbsp
From three rounds of competition and nine state finals did ten bartenders – strong of nerve and sure of skill – emerge to take on the World Class Australian final. Held in Sydney early June, the bartenders were not only competing for national bragging rights, but for the chance to represent Australian at the Global World Class Final held in New Delhi last month.
Tested on food and cocktail paring, speed and efficiency, cocktail creativity, knowledge and personality all facets of the bartending trade were tested with Tim Philips eventually emerged after Reserve's year long World Class program to be crowned the winner at a sumptuouos feast held for the finalists at Sydney's new gun restaurant Gastro Park. Runners-up were Eau De Vie's Phil Gandevia, and from Canvas Marco Nunes.
Tim's Winning Drinks
Willy Wonka Aperitivo

100ml Campari
100ml Sweet Vermouth
100ml Tanq10
1 handful chamomile
Stir down, and dilute, serve in parisian shaker over frozen water balloon to keep chilled.
Serve alongside petit fours of Campari Fairy Floss, Sweet Vermouth Chocolate "dirt", Grapefruit & Pop Rocks wedges, and Negroni Jello Shot
Think-Outside-The-Box Punch

In saucepan heat 2 cups of Blended Tea (Lapsang Souchong/English Bfast/Honey &Lemon)
1 cup of JW Gold, 10 dash Peychaud Bitters, 2 orange slice, 1 lemon slice, and 50ml Sweet Sherry.
Bring to 70degrees, serve in teacups.
Float a chilled honey water foam on top of drink, garnish with crumbled honeycomb.