This news item was featured in the July issue of Bartender magazine.
Melbourne's latest venue to come on line, The Everleigh, is the collaboration between Lauren Schell and Michael Madrusan (both ex Milk & Honey and Little Branch) and the owner of these two iconic venues, Sasha Petraske.
"The Everleigh will bring all that Milk & Honey and Petraske have to offer to Melbourne," said Schell. "Customers will ascend into a dark and delicate space immersed in early 20th century jazz [and] behind the bar, fruit will be juiced to order and ice will be cut in front of customers, exposing them to the intricacies and craftsmanship of each of their drinks. Of course, all cocktails will be made with the finest spirits, some of which cannot yet be found here."
Milk & Honey has made a reputation for itself over the years of creating bespoke cocktails of the highest order, so Melbourne's drinking scene is sure to benefit from this new arrival.
ADVERTISEMENT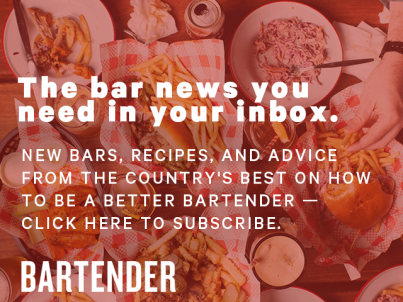 &nbsp
Schell's passion behind opening a 'sister' venue to M&H came from years of both her and Madrusan serving behind its bar. She says that after working for Petraske they, "wanted to help extend his legacy – and while there were suggestions of a New York venue, Melbourne seemed like our kind of town".
Despite the onerous task of getting all the correct permits and applications together Schell says, "we have a really great landlord who's been nothing but supportive." The best part about the opening process has been becoming a part of Gertrude St – which is a community that we've admired since moving here"