The first official networking event of Sydney BarShow Week was a huge success – with international, interstate and local bar professionals all turning up to kick start the week's festivities.
A big thanks must go out to the Hugo's Bar Pizza team for playing host to the 'Absolut Bloody Mary Revival for Survival'.
[nggallery id=71]
Check out loads more of the action at Sydney BarShow Week's new Facebook site
ADVERTISEMENT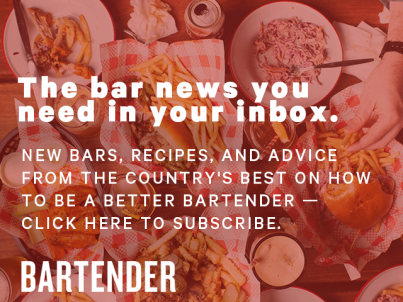 &nbsp
Join hosts Ben Davidson, Miss Absolut and special guests for an afternoon of tracing back the history of the world's most popular cocktail while feasting on brunch from the team at Hugo's – and endless Bloody Mary's of course! Purchase your 2 Day Theatre Pass head to www.barshow.com.au
Venue: Hugo's Bar Pizza
Event: Absolut Bloody Mary Revival for Survival
Time: 1:00pm-4:00pm
Tickets: $35 limited placed available

*There will also be an AMAZING door prize on offer from the Absolut Company – so be there to be in for a chance!

Click HERE for more information
Be sure to RSVP to all of Sydney BarShow Week's official parties and events in order to avoid missing out.