Double Bay is feeling the love with Mrs Sippy (mrs-a-sippy) bringing a little drinking and dining style to the area. The venture is a collaboration between Ben May, Andrew Stanway, Kate Stanway, Angus Abrahams and Andrew Jamieson and is will mix classic, industrial style with a retro touch.
"It's what Double Bay needs,' says Stanway. "It's a great area but there's nothing decent here and we though we'd just have a shot at it." Stanway said the design is not 'Double Bay', and the team hope to bring out the 28+ demographic that's crying out for a good tippling haunt in their own backyard.
With a huge beer garden that guests can take advantage off and trading seven days a week from breakfast through to lunch, Mrs Sippy is set to be a hit. Local icon restaurant Bollywood is also set to undergo a revamp in the near future.
Double Bay's established guard is in a bit of movement too with the Golden Sheaf Hotel (considered Australia's most profitable pub) set to tip a sale price of $80 million dollars, and Ed Malouf picking up The Royal Oak for a $14 million bargain.
ADVERTISEMENT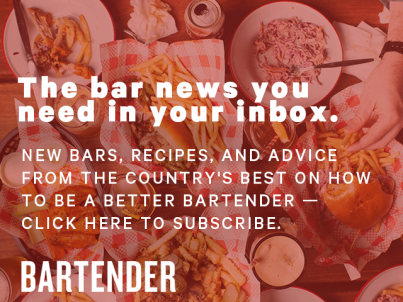 &nbsp
The Sheaf's owner Bruce Soloman, is touted to be looking at New York for his next venture, joining a high profile list of Australian operators including Merivale's Justin Hemmes, who are taking advantage of the favourable exchange rate.
Hemmes recently confirmed in the Sydney Morning Herald that he's 'having a sniff' around Manhattan for opportunities and has previously stated to Bartender that a move OS could happen "when it feels right."