204 Devonshire Street
Surry Hills, Sydney
thedevonshire.com.au
While the small and casual bar trend rages it is reassuring to know that there's still a movement promoting the crisp and clean experience that comes with a tablecloth. Head chef Jeremy Bentley (ex Square, London) previously worked with Mathew Kemp (co-owner of The Devonshire) at Balzac, and the inspired menu that has been created for The Devonshire comes with a nice selection of treats – which are not designed to share.
Entrées are smart and the Mackerel escabeche with scallop, squid and fennel is a treat for the Chabli. For something hearty, the Bangalow pork loin and shoulder is a sure fire hit, and is a good match to the Orange region Pinot Noir. If you're going for a third, then it's hard to pass on the Bittersweet chocolate pave, chocolate sorbet and (you guessed it) chocolate ice-cream – order a glass of Sauternes to match and be done with it.
The venue sticks mainly to wines for beverage and by the glass you'll be able to taste a range of regions, think Loire, Chablis, Marlborough, Clare, Langhe, Medoc, Canberra and of course…Champagne. The Devonshire is an 'intimate, relaxed and slightly eclectic space where diners will be treated like old friends with approachable, yet professional service' says the team.
ADVERTISEMENT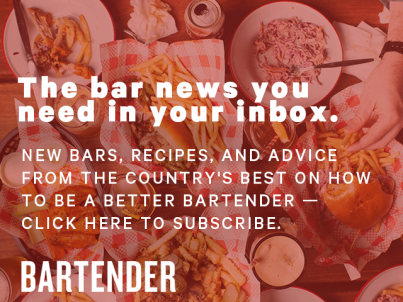 &nbsp
Their philosophy is simple – seriously good and inventive food which is both accessible and affordable and judging by the busy Thursday night crowd, they are doing it right.