This exclusive cigar & spirit matching event was held at Zeta bar and featured in the December issue of Australian Bartender magazine.
When David Spanton put the call out through social media to see who might want to take part he was swamped, and in the end a lucky group got to join him on Zeta's balcony to enjoy some fine cigars and some terrific spirits. Those lucky attendees were; David Spanton (Editor and Publisher Australian Bartender magazine), (Sam Bygrave (Cohibar, Sydney), Collin Perillo (Zeta, Sydney), John Toubia (Grasshopper, Sydney), Charlie Lehmann (Zeta, Sydney) and Samuel Spurr (cigar writer for Inlumino Cigar News Australia). The spirits on offer were top notch, and some interesting matches were found over the afternoon's course.
First up was the Tezón A?ejo Tequila which most present agreed had a lot of obvious citrus and a lovely, vibrant and golden colour. Collin noted some influence from a cooler climate with it being a Highland's Tequila and having obvious minerality and Sam Spurr liked the spirit's fresh and zingy characters which he thought matched well to his cigar's spice (Sam was smoking the Punch Super Selection No.1). "The lighter style of the cigar matches the Tequila," he said after considering the two products together. Collin on the other hand found that his cigar (the Partagas Series D No. 4) was a bit too spicy for his match. He suggested that his cigar might be more suited to a whisky.
Next up was the 1991 Cognac de Collection Jean Grosperrin. Collin – who was smoking a Partagas Series D No. 4 – immediately picked up on its dark chocolate and butterscotch notes and found his combination was a winner. John found the spirit dryer than he might have expected and David thought that the higher alcohol of the Cognac matched his cigar's characteristics (David was smoking the Montcristo No.3). The No. 3 is a cigar that shows softer coffee and vanilla notes with some creaminess, and gives the impression of a milder style – so a good style to match with a Cognac, and something that wouldn't overpower such a delicate, yet robust, grape spirit.
ADVERTISEMENT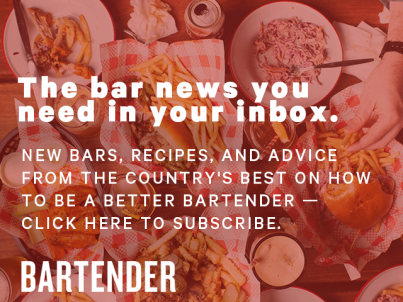 &nbsp
Bacardi 8 was the next to get a run and Sam Bygrave (who was smoking the Boliver Belicosos Finos) noted that the cigar complimented and lifted the characteristics of the rum immensely with its power, complexity and notes of exotic dried fruit. "It doesn't overwhelm the spirit's character and in my mind matches well and lingers," he told the group. Charlie confirmed Sam's thoughts, noting that the cigar's qualities moved 'seamlessly' with the rum's complexity and body. David thought that this combination was a perfect match, and went on to note that Bacardi 8 was a great looking rum that he often matched with cigars.
Tips to know…

Cigars have a front, middle and end section which will give different flavours, and intensity.
If you're having to suck to hard – the cigar might be too tightly packed and no good.
Cognac is a 'traditional' match, however; whatever spirit you like can match the right cigar.
Jumping from rum to bourbon the crew cracked the Elijah Craig 12. "It's got a beautiful colour," noted Charlie, and Dave found some very earthy characteristics in it. Sam Bygrave noted its sweetness and Collin found that it had a natural tobacco flavour to it which matched his cigar to a tee. John was impressed by the balance between his Partagas Senior Corona (which is also a great introductory cigar) and the Elijah Craig 12 and thought for the time being that this was his perfect match-up.
Next in line was the Bundaberg Master Distillers' Collection Port Barrel Finish, a rum that no one present had had the good fortune to taste. Charlie noted its sharp and distinct nose, but found the spirit mellowed out once tasted and Sam Spurr thought there was a good amount of 'zing' on the back palate, and that the product had good length. The group agreed that there was a port finish 'at the back', and David thought the new release "holds well with my medium bodied cigar" (Montcristo No.3). Sam Bygrave also thought that this spirit was working wonders with his cigar (the Boliver Belicosos Finos), and that he was able to pick up much more of the subtle notes that he had previously been able to.
Last but certainly not forgotten was the Yamazaki single malt whisky. Collin considered the 'fresh and sweet' notes of the malt matched up to the 'serious end of his cigar' and Dave got an overload of senses – "it is a beautiful partnership". He recommended that it would be well matched by a medium-bodied style of cigar, something that was not to overpowering and that would give equal weight to both product. Charlie, who was smoking the Partagas Corona Senior as well, found the Yamazaki stood up to the cigar and it's fresh and mellow palate was a perfect match. Sam Bygrave found the group's voice when he said, "this spirit is like a palate cleanser". With its power, finesse and balance the Yamazaki was a great choice to finish on.
Sam Bygrave, Cohibar – Sydney

Cigar – Bolivar Belicosus Finon

"Loved the Belicosus and the Cognac had great fruit and epic length. The Yamazaki was almost purpose built for the cigar, and the Tezón Tequila brings out the spice of the cigar."
Charlie Lehmann, Zeta – Sydney

Cigar – Partagas Corona Senior

"The Bundaberg has a sharp and surprising taste with its mellow character working really well around the woody features of the cigar. The final third of my cigar also brought out the vanilla in the Elijah Craig bourbon. When I went back to the Tezón Tequila I got a lot more intensity of flavour too."
Collin Perillo, Zeta – Sydney

Cigar – Partagas Series D No. 4

"The sweetness, caramel and citrus of the Bacardi 8 works well with, and compliments, this cigar. And the Bundaberg also compliment the No. 4, without overwhelming it."
David Spanton, Australian Bartender magazine

Cigar – Montcristo No. 3

"The medium flavoured Montcristo work reasonably well with the Tezón howeverit did overpower the Tequila somewhat, so you lost a lot of its fresh, floral and delicate characters. A much softer, milder cigar would allow this spirit to shine. The Bundaberg work a treat with this style of cigar and held up well."
John Toubia, Grasshopper – Sydney

Cigar – Partagas Senior Corona

"The Partagas was not a great match for the Bundaberg, however it held up well to the Elijah Craig bourbon. When I tasted the Cognac for a second time, I really enjoyed it and found it worked much better with my cigar."
Samuel Spurr, cigar writer – Inlumino Cigar News Australia

Cigar – Punch Super Selection No. 1

"I wouldn't have picked the Bundaberg as what it is, and with this match I pick up more of the cigar than I previously was. With the Yamazki, I don't know if I am tasting the spirit or the cigar – they're well balanced. This cigar matches the Tezón for the time being (the beginning of the cigar)."