This new bar featured in the January issue of Australian Bartender
16 Russell Place
Melbourne, CBD
barampere.com
Danger. Madness. Vernon Chalker's newest Melbourne destination – Bar Ampère – is finally up and running. It's been a while in the making, but good things come to those that…you know the word. Bar Ampère, which stands above an antiquated electrical substation, serves as a monument to the French physicist Andre-MariAmpère.
ADVERTISEMENT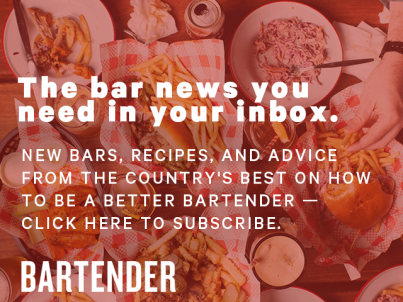 &nbsp
Bar 
Ampère is Chalker's realisation of a futurist dream and in testament to his vision the staff reject all traditional notions of consumption. Splayds (those things that look like a fork, knife and spoon in one) are the tool of choice for diners – a move which Chalker says 'allows guests one hand free to engage in more animated table talk'.
From 8am until 3am Bar Ampère will offer Melbournites unsurpassed hospitality with precise and concise food and drinks on offer. Pastis, aperitif, wines from a single vigneron and their signature 'Art is a Weapon' pale ale on tap will mix well with the chef's treats.
Be sure to check out the February issue of Australian Bartender where we will feature Bar Ampère in an exclusive Bar Profile.