This News Item featured in the January issue of Australian Bartender
Global icon Harry's New York Bar (Paris) recently celebrated its 100th birthday – a fine notch for a venue that's lived through two World Wars, seen countless local developments and hosted some of last century's most famous faces.
The story began in 1911 when US jockey Tod Sloan acquired it and with the help of his friend Clancey, a Manhattan bar owner, and set about creating a unique American bar in Paris. The duo embarked on a mad-house scheme to dismantle Clancey's NY bar and rebuild it the French capital. Clancey, it is said, was determined to escape the draconian restrictions that were being forced upon the alcohol industry in the US, and so the pair made good their dream and relocated some 5,800km away.
The bar's impressive interior, featuring Cuban wood paneling, quickly became a 'headquarters' for the local horse racing crowd, and post-WWI, pilots, whisky lovers and cocktail aficionados all crammed in.
ADVERTISEMENT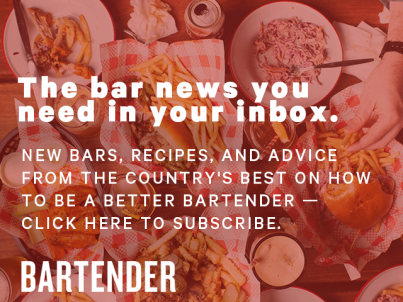 &nbsp
It goes that a Scot named Harry MacElhone was hired to run the bar and when Sloan's penchant for lavish interiors and decorations brought him to financial ruin Harry was there to buy the bar from him in 1923 – and add his name to the title. The venue has had its share of celebrity spottings, all adding to the fame with the likes of Coco Chanel, Humphrey Bogart, the Duke of Windsor and Ernest Hemingway coming down for a regular tipple. It hasn't just been the faces that have famed this bar either, with a number of classic cocktails being claimed by, or attributed to it including; the Bloody Mary, French 75, Side Car and the Monkey Gland.