This Bar Profile featured in the January issue of Australian Bartender
Written by Edward Washington
Address:
127 The Parade, Norwood
South Australia
Web:
thegrace.net.au
Phone:
08 8333 1007
With the 2012 wine vintage closing in and a quick jaunt planned to Adelaide wine country in the coming months we took a squiz at one of Adelaide's – or 'Radelaide' as it can be sometimes known – small success stories. Grace the Establishment opened on the cusp of the 2011 New Year and since then has been ploughing ahead with good food, good wine and a friendly, congenial atmosphere – a good combination when you're at the serving end of the hospitality scene.
ADVERTISEMENT
&nbsp
This is another venture undertaken by the Trim Hospitality Group which is owned by Matthew and Olivia Trim. They have a string of venues under their belt, including; The Banque, The Queens Head, The Manse Restaurant and Sparrow Kitchen and Bar. Of their latest addition, there is no strict story behind the name, more of a feeling according the venue, 'grace the restaurant, grace the bar….grace the establishment' they say.
Developing Grace the Establishment was seen as something of an in-between style of place where locals could still come for a drink, have a restaurant to eat in and then head back to the 'pub' for more drinks – all without leaving the venue. The team at The Grace sees themselves as being able to cater for the whole night whatever you're in the mood for.
Quick Facts on the Grace

Safe to say there's a good selection of drinks on hand to keep you wet. Aside from the Clare and Eden valley whites, for something international try; Hugal Pinot Blanc (Alsace, France), PRA Cantine Classico Soave (Italy) or Mumm Cordon Rouge Brut (Champagne, France). Staying local (and that's pretty much it for reds) and you're not going to fall short; Torbreck 'The Loon' Shiraz/ Roussanne (Barossa) or the Dead Wine Makers Dolcetto (McLaren Vale) should be a good pic for a hearty meal. Beers are well ranged with Vale Ale and Sapporo both on tap. Lord Nelson's Three Sheets, Sierra Nevada, Knappstein Reserve lager and White Rabbit white ale are just a selection of what's available by the bottle.

The Grace has a charmed and inviting look and feel which has a rather 'designer' touch to it. Hecker Guthrie were responsible and have a connection with a number of well known venues, the Millswyn & Bar 132 (Melbourne) and the ivy (Sydney). Whitewashed walls and an open and airy interior that benefits from a large glass-pane window will make it a perfect place during those hot summer months.
Under your feet there are heavy wooden floors and above are sharp, almost eclectic style, down-lights which give the venue a warm ambiance. There are both ground level and raised tables to cram around with friends, or you can perch at the bar and keep the beer taps under inspection while you munch on some of the bar snacks. The restaurant area is akin to an indoor garden and will serve as a much sort after space for a long lunch or an evening out.
If you're in a bar perching sort of mood you can enjoy regulation 'dude-food' style treats. Coca Cola pork ribs with slaw ($20), Duck Rilette, olive liquorice and wafers ($16) or the Mini Wagyu Cheese Burger, with American mustard, house-made pickle, Swiss cheese and ketchup ($9). From the Restaurant menu, it gets a little bit more intricate: Coffin Bar 'Pristine' oysters ($18 for half dozen), Ceviche Kingfish, blood orange, watercress and potato ($14), Harvey Bay scallop ($35), Braised Beef Shortribs ($28) or Spear Creek Lamb, broad beans, black fungus and woodside chevre ($35).
The Grace is attracting a mixed crowd and with their strong offering of food, wine and service they are set to continue as a destination spot. When asked what sets them apart from other Adelaide venues it's simple: a large bar, awesome food, open late and a team that's focused on delivering a new experience to Adelaide. Sounds ok to me.
ADVERTISEMENT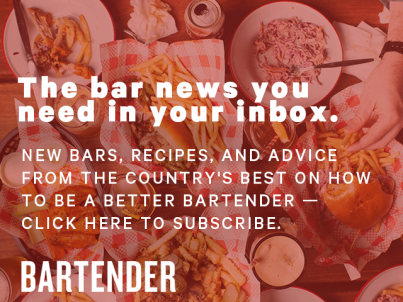 &nbsp