By Cat Strom
Cat is the editor of totalvenue.com.au
Some inner-city rockin' at the Hotel of the Year
ADVERTISEMENT
&nbsp
Merivale's live music venue, Upstairs Beresford, has been inspired by some of New York's finest music spots and was specifically designed to give the performer and the patron a first class experience. Decadent décor, state of the art technology and a full suite of amenities backstage all combine to revitalize and invigorate one of Sydney's iconic hotels.
To access this inner-city music hub you have to wind your way up the dark stairway and follow neon orange arrows as they lead you to a glowing amber pocket of glitz and decadence. The venue was designed so that the performers could connect with their audience and it boasts a large stage, tiered booths, a spacious dance floor and a state of the art sound and lighting system.
Backstage and away from the action the performers and their crew want for nothing. Designer décor, wireless internet, a full kitchenette, powder room with theatre lights, a private balcony, and a viewing window to the main stage give them the ability to run a seamless operation.
New York's music venues have had a heavy influence on the Surry Hills site, however there is an obvious touch of Australiana with 1960s art deco styling being incorporated to help create the glamorous décor look. Oversized herringbone timber paneling, black terrazzo stone floors and a striking colour palette make Upstairs Beresford a beautifully impressive and intimate music entertainment space.
In true Merivale style and tradition Upstairs Beresford also has a stunning cocktail lounge that features a striking green onyx bar and a DJ booth. This area is perfect for pre-events or as a chill-out area from the hustle and bustle of the main room.
Sibella Court from The Society Inc was responsible for the interior design of Upstairs Beresford and she claims that her colour inspiration came from Marion Hall Best, Australia's first interior designer, who she was researching at the time she took on the project.
According to Court the space was broken down into four sections: main bar and stage seating; viewing and cocktail bar; balconies and entrance, and transitional areas.
For the main bar and stage area, the colour palette consists of shades of orange, brass and gold. The stage curtaining was created by a Shibori artist who dyed hundreds of metres of material in warm tones which now sit beautifully with the mirrored tiles at the back of the bar. Oversized herringbones painted in tonal caramels, paint splattered chairs, tiered seating with black and white upholstery and orange vinyl trims, and columns stenciled with famous song titles complete the look and feel.
The Cocktail Bar features ochre beaded silhouette chandeliers that hang from a painted firey orange pressed tin ceiling. Wire fronted cabinets line one wall, full of books and objet d'art, with velvet and linen custom-made sofas, Ikat chairs, Shibori-dyed linen curtains and a leather DJ box in indigo.
The entrance and transitional areas were considered to be as important as the rest of the venue and the oversized orange neon arrows that direct people up the stairs not only offered a colour and visual reference (which was then incorporated into the logo) but were a solution to the problem of not being able to access the walls for wires and people bumping lights. Throughout the long corridor billposters made from family archives are hung. Printed mainly in black and white, with some washed in day-glo orange, the plan is for additional posters from the various performing acts to be added over time.
Lights, Lights…Action!
Lighting designer Andy Mutton, from Melbourne based company Lightning Lighting, was asked to deliver a full lighting technical package. He specified the lighting for the venue should include fourteen Robe Robin 300 LEDWash moving head lights, eight Robe Robin 300E Spots, three Giga strobes and a Road Hog console for control.
The venue's lighting has to cover the stage, dance floors and seating areas for a variety of shows and events, from rock bands to DJ sets as well as corporate events. It needed to be able to create atmosphere, mood and excitement whatever the occasion, the fixtures also needed to be fast to keep pace with some of the DJ sets. Anything too large or bulky was out, as the headroom is only five metres.
The stage is in the corner of the L-shaped room, so the fixture positions are not symmetrical, and the LEDWashes are spread out over the room. It was the first time that Mutton had actually used the Robin 300 LEDWash, although he had used the larger ROBIN 600LEDWash several times on other shows, and was hugely impressed.
When the smaller Robin 300 version came on-stream earlier this year, Mutton thought it was perfect for the project.
"It's a great fixture, with heaps of output and a good zoom" enthused Mutton. He also likes the fact you can only see one colour coming out of the units due to their refined and homogenised light engine, a feature of the Cree multichip technology used across the entire current generation Robe range of LED fixtures. "This was important," he explained, "because 'multi-coloured' heads distract from the decor and furnishings of the venue."
Mutton says that to see the source and the beam as one colour is a "way more creative" experience which adds to the whole process of building an imaginative and meaningful show. He also likes the wide range of whites (warm white, cool white, steel white, dirty white, lavender white etc) which effectively gives "a white for every skin tone".
The Robin 300E Spots were selected primarily for their wide zoom of 40º which is a vital function to optimise lighting effects and drama in low ceilinged venues.
"This fixture has some good functions," said Mutton. "It lets you program half colours and the focus allows a hard edge to be put on the colour wheel so the colours split nicely."
ADVERTISEMENT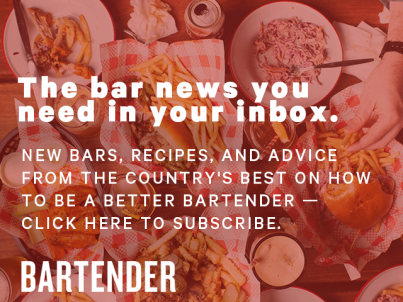 &nbsp