This new bar featured in the February issue.
213 High Street
Prahran, Victoria
thesmithprahran.com.au
The Smith in Prahran is making some noise as a great mix of food, drink and atmosphere. It's even developed the common English moniker of 'gastro-pub', although those behind the site are happier to call it a restaurant and bar – with a purpose built event space. Nevertheless, The Smith offers cozy corners, communal tables and talented professionals and brings a unique slice of socialising to hordes of happy locals. "We've had immediate success since launching," said The Smith's Elania Musto.
"We're attracting a very wide demographic too and this lends itself to the whole 'philosophy' of The Smith." The interior design is as much an aesthetic masterstroke as it is a crowd pleaser, and tipplers can perch on a kitchen bench to watch their meals prepared in the open plan kitchen. For eats there's a wide range covering European, Asian and South American and the menu is designed to either sample, share or dine. 'Tastes' are under $20; Spanner Crab Croquettes with bonito, Crisp Pork Ribs with Chili Teriyaki sauce or Betel Leaves with Crispy Fish Salad, Chilli & Salmon Peals, and 'Mains' all under $40; Pan Fired Barramundi, Large bowl of muscles, Roast Duck Breast. For drinks you'll also be well liquefied, and Musto says they offer, "a savvy wine list and great quality cocktails."
ADVERTISEMENT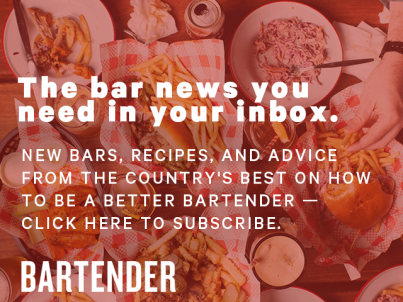 &nbsp
If you had to pick one wine, make it the Albert Mann Pinot Blanc – it's a crowd pleasure, something a bit 'alternate' and holds up well if you're having a few bottles. On the cocktail side there's the Bonny Doon, rum, amaro, bitters & espresso beans; the High Street Cooler, Scotch, Amontillado Sherry, mint, green tea, lime and orange blossom; or the Charlie Chaplin, Sloe Gin, apricot and lime. All in all, The Smith's got you covered.