This new bar featured in the recent issue of Australian Bartender
Regent Place
488 Kent Street
Sydney
Australian Bartender scooped this new venue a few months ago and Assembly is now humming along to a busy crowd and a good vibe. "We've already been well and truly adopted by locals who were starved of a place like ours at this end of the city, said Ben Taouss (ex-Pocket bar) who is heading up the team. "We've had heaps of appreciative comments about how friendly and helpful our staff are as well!" So their obviously doing a few things right.
ADVERTISEMENT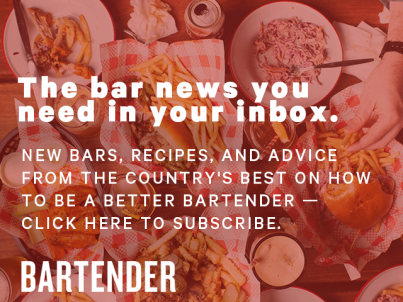 &nbsp
Assembly is offering up some tasty snacks and 'to share' style food such as Provolone Peppers Croquettes, gourmet Hotdogs and those old favourites, Pork Belly Sliders. "The Sticky Ribs are neck and neck for our regulars' favourite lunch or evening bite (though no-one ever wants to share)," Taouss warns. "The girls dig the Sweetie (warm chocolate fondant + coconut gooey) accompanied by at least two spoons and an After Darkness (Hendricks Gin and roses)," he continues.
Assembly is attracting those who appreciate a great cocktail, obscure liquors and different vibes according to Taouss. "[We're seeing] those customers who are seeking respite from the predominantly average bar offerings at this end of the city." Talk about standing up for yourself.