By Edward Washington
Voted 'Most likely be popular 2012' – onward
It's no secret that at present the cider market is experiencing the giddy heights of popularity, but just how giddy?
ADVERTISEMENT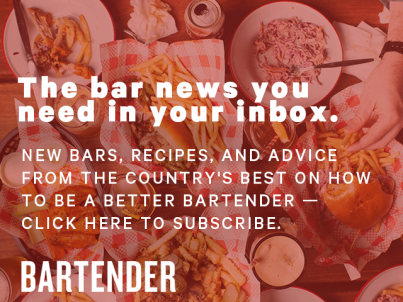 &nbsp
Well take a look at some of these numbers courtesy of the 2011 Nielsen Cider Report: national cider sales increased 34.7% in value terms and 23.2% in volume terms over in 12 months, this was set against an annual decrease of 0.5% that the liquor market is experiencing. The cider category on a whole is also growing rapidly, with some 45+ new cider brands emerging into the Australian market over the last 12-14 months.
Cider, according to many industry experts, is transforming the drinking landscape. Its popularity transcends gender and age profiles that might be used to target sales and marketing; plus it is also experiencing a large amount of positive public attention (through social media) generated outside of the control of  those responsible for marketing it. So the brands' various messages are getting through and convincing others to pass them on.
"Cider's growth reflects a significant shake up of the Australian drinking landscape; one that is perhaps reflective of a new generation of 'Aussie drinker' coming into the market."
So what is driving cider's popularity?
Well, opportunities to drink lower alcohol products are now becoming more and more important to the consumer (on average cider will be a touch lower in abv than beer); important health concerns – with cider being made from apples, pears and other various fruits – are addressed; cultural experiences are driving consumer trends (many people now travel to Europe where cider is popular and sociable); developing consumption trends (people are often now choosing specific drinks for different occasions) gave cider an opportunity to develop a strong market presence at time when people were looking for new options; and finally the flood of social media and the constant, referencing of cider – not brand specific-but category specific – in the 'twitterfacebookgooglesphere' helps to support the image and growth of the category in general – if it's on twitter it must be cool right?
There's also the notion that at the moment cider drinkers are not showing a great deal of 'brand loyalty', and this helps too. People are still making up their minds about which ones they like, what they've tried, how to drink it and just what this new category is all about – so it's an opportune time  for a company to get their cider in front of as many people as possible. The cider companies (national or international, big or small) that capitalise on this highly inquisitive nature of Australia's cider drinkers will certainly come out doing well.
What will be interesting to see over the next five to ten years is how cider producers react to the boom of growth and product popularity. At the moment the popularity of cider is a hugely significant factor for the Australian market – evidenced by the rapid addition of multiple new brands to the market – and the brands with solid distribution outlets, market savvy and promotional ability will reap the rewards of consumer thirst.
However as consumer category knowledge grows will they demand and hunt out more variation, range and complexity with what's offered? The growth of the craft beer category set against the slight decline of the commercial beer category is surely a case where gradual consumer education finally impacted on the market. However small.
Similarly, as drinking trends develop and evolve, will larger market players continue to dominate volume figures and will well-executed, professional marketing pitches drive consumer choice? Or will larger volume companies make significant moves into the 'craft' cider market (as has happened with the beer market) and consumer generated promotion and publicity do a lot of the selling for them?
Large companies moving into the 'craft' category brings with it both product variation and wide distribution capabilities, and that's a consumer win. As for the product's marketing: the category's current growth reflects a significant shake up of the Australian drinking landscape, one that is perhaps reflective of a new generation of 'Aussie drinker' coming into the market.
If this new generation claims cider as 'theirs', it might be a case of consumer generated social media, and smart placement on behalf of the various cider brands into this sphere, that is the most effective sales device and one that matches Gen Y to a tee.
Rekorderlig  Swedish Cider

Tapping into the new generation of drinker is the aim of Rekorderlig's latest 'Beutifully Swedish' campaign where they blend the tradition of the Sweden's cider history with the dynamic cool of the new age blogger. The brand was launched in 1999 and has been available in Australia through Red Island Marketing for the last 18 months.

Novel ways to serve it in your bar might be to jazz it up in a cocktail, or to simply serve tall over ice and garnish with various fruits and citrus – similar to your traditional 'Cobbler' style cocktail. Rekorderlig offers a wide range of flavours: Strawberry & lime, Wild Berry, Winter Cider, Mango & Raspberry (*new) as well as the more traditional apple and pear styles.

*With winter around us well before it's time, perhaps a good dose of the Winter Cider slightly warmed will help combat the chill. A touch of Grand Marnier or Cointreau with some cloves and cinnamon might be an admirable addition.
Magners Original Irish Cider

Suntory's Magners is traditionally well known for its heritage Irish style and classic apple and pear ciders. Recently however they have showed that even the most established companies can move with the times by releasing their Magners Selections – original apple and pear cider expertly blended with rich, natural flavours including ginger, honey, orange peel, berries and peach.

The base for Magners apple cider comes from 17 different varieties of apples, which are juiced and fermented in oak vats and left for up to two years to age and develop complexity. This long-standing and fastidious practice dates back to the 1930s when a young and talented William Magners, from Tipperary, Ireland, began making the cider that would one day bear his name.

*Need refreshment? Why not muddle some fresh peaches, dark berries, a little sugar and some vodka. Give it a shake, pour over ice and top with a good dash of Magners Berries & Peach Selections. Garnish with ripe peach of course!
Kopparberg Swedish Cider




Cider is a Swedish tradition; indeed some think that the whole category grew from this part of the world. Kopparberg has a long history dating back to 1882 when a group of locals from the town of Kopparberg amalgamated to form the brewery that still runs today and produces Koppaberg.

One of the main reasons the region being such a prominent producer of cider is their most valued resource: a constant stream of 'soft' water which runs underground. We're all familiar now with what 'soft' water is – water that's devoid of impurities and a low mineral content – and how fantastic it is for use in brewing and distilling. From its humble beginnings over 100 years ago Kopparberg cider are now available around the world and the company produces, pear cider, apple cider as well as a various mix of fruit ciders, with lime and elderflower additions too.

*If you're planning on serving the Kopparberg pear cider tall over some crushed ice then perhaps a small splash of sours and some slices of ripe pear will finish it off nicely. If you've got the time, why not carimalise the pears in some brown sugar?