This new bar featured in the May issue of Australian Bartender
135 Greeves Street
Fiztroy, Melbourne
03 3417 6660
hellofthenorth.com.au
What's with the name? Nothing sinister, so don't fret. Apparently, the venue draws its inspiration from a grueling bike ride held every year in northern France. The interior has been designed by Lucas Chirnside and even from the photos you can tell that this new bar is onto something good. It's got a look and feel that screams 'attention to detail' and it's the sort of place that you'll be happy to wait around for a while if your buddy is running late just taking in the view and the style. There's an abundance of wood paneling, with trim lines threading throughout the walls and ceiling and the bar is inviting and well set out to perch on over a beer or spirit.
ADVERTISEMENT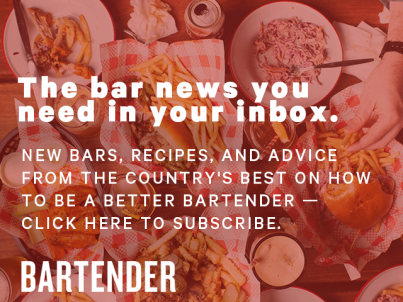 &nbsp
The menu in Hell is not bad either and for eternal damnation you'll be snacking on their savory offerings like, Steak Tartare with egg & crouton (17), Herb Crusted Goats Cheese with Aubergine jam & Al Bacca dressing (15) or Twice Cooked Pork Belly (17). At suppertime you can mix in some Chilli Salt Squid, Gnocci Lamb Shank or Chicken Liver Parfait and Paprika Fries.
For tipples you could extend to a tap poured Prickly Moss Organic Lager or Hills Apple Cider, or perhaps something from their bottled list that includes Murrays, Vale Ale, Knappstein and a concoction from the Feral Brewing Co. If we're picking you a wine, go for the Mac Forbes Yarra Valley Chardonnay (12/ 54) or the Head Grenache/ Mataro rosé. The former should be a great little drop, and the latter comes from some of the oldest Australian vines doing the rounds.