This Drinks With was done in association with Mixxit – It featured in the May issue of Australian Bartender
Having a sit-down with one of the industry's stand-up personalities
Jason Crawley has experienced every facet of the bar industry from mixing cocktails in some of the world's best bars, to stepping over the counter to train thousands of Australian bartenders. We caught up with him recently to chat about a few of the projects he's got in the pipeline and to get the lowdown on the recently released Formula app: formulaapp.com.au
ADVERTISEMENT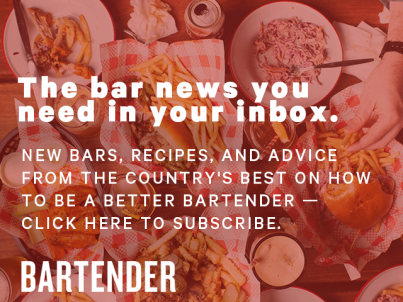 &nbsp
How has training changed over the years and has this had any effect on particular spirit categories?
The training market is radically different today. Over the last decade, we have seen tremendous growth within on and off premise initiatives, increased brand specific activity with the engagement of brand ambassadors and increasing level of consultancy programs available to businesses partners. Moreover, many spirits companies have made training a core strategic play in their wider business, based on pay to play or die.
Many large national group operations have the training component at the front of mind when entering into spirit ranging discussions. They need more help than ever to compete in a very aggressive market. This is a very specific shift. There is a revolution going on out there and it is also getting through to consumers. The interest surrounding the premium bourbon category has to have come from such training initiatives.
In my humble opinion many consumers would not be drinking the fine liquids they enjoy today without first being introduced to them by highly trained, motivated staff keen to deliver a premium feel and taste.
Jason, what is Mixxit Chronicles?
Mixxit Chronicles is a radical new filmic medium created to push the limits of what can be achieved in bartender education. It's best described as 'bartender cinema' filled with real fireworks, warped drink ideas and a host of jaw dropping surprises.
We fly attendees through time beginning in the Stone Age and battle Dinosaurs, witness killings and drink punch with gay abandon – all from aboard our Mixxit Space-rocket.
What is Essential Mix?
Essential Mix is a hard-hitting two-hour practical bartending session. It is stacked with the right tools you need, with zero fluff. We have cast eight concrete sections to help build your bar teams into a highly motivated, effective professional teams eager to drive results.
Tell us a little about your new Crawley's Bartender Syrups?
I wanted to create THE reference for premium hand made syrups with a tight portfolio of flavors that bartenders just have to have in any bar. I also wanted to deliver a portfolio with flavorsome legitimacy to a market awash with synthetic chemicals lacking in integrity. In my lengthy research I found many bartenders had never tasted a luxury Orgeat, Grenadine or Raspberry. Conversely, more experienced bartenders who could potentially make their own, often lacked the time or the right empty bottle to do so.
The feedback from the Bartenders Agave Syrup has been astonishing and thanks to Phil Bailey for your detailed council on nailing this. The core Crawley's range, add value to the small bar for their premium bartendery nature but are a perfect solution for large groups looking to save money, raise their game and drive consistency.  The Bartenders Grenadine also has the word testicles within the label, which was a personal goal of mine.
What is your favorite bar?
Good difficult question. I have pondered this over the decades with many a friend. Dave Wondrich and I concur it always comes down to Café De Dokter in Amsterdam. It cannot be described in words, which I guess is the beauty of it. In a sentence; real 215 year old cobwebs hang over an ornate solid silver bar stuffed with Genever and jazz with one beer on tap. After all those years, the cobwebs are slowly falling down due to the ban on smoking. The smoke was what held them together. Shame.
What other exciting new initiatives does CCA have in store that you can tell us about?




Last year we launched a bartender training app for iPhone called FORMULA. We have had wonderful feedback from the trade, so, in April we are going to launch version 2 and also launch onto the Android market so keep a look out!

The good folk at CCA are also going to make the app free for a limited time as well, so get in fast. Mixxit is also looking to launch into the off-premise for the first time ever, so keep a look out at your local!

Head to formulaapp.com.au to check out more about the app, watch some short clips and to download it right now.