This New Bar featured in the May issue of Australian Bartender
17 Meyers Place
Melbourne
03 9639 7437
senoritas.com.au
First and foremost the interior look and feel of this place is an inspirational vision with a mix of art and design combining with a striking result. Ricardo Amare and Linda Temani are the brains behind this latest addition to the Melbourne dining scene, and they hope to charm their guests with food, atmosphere and stories on the traditions and life of Mexican culture.
The operating duo don't wish for Senoritas to be 'just another' Mexican eatery. They want you to come and try food from Oaxaca and Yucatan, enjoy different regional cocktails and they promise to bring every guest a true experience of what modern Mexico is like.
ADVERTISEMENT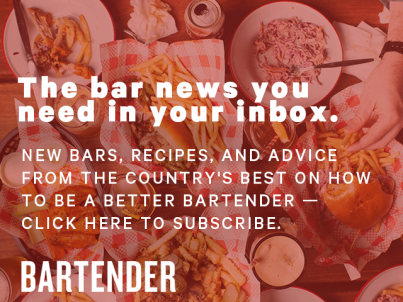 &nbsp
Head chef Hugo Reyes has a degree in Gastronomy from the University of the Cloister, Sor Juana and says, "our kitchen is wonderful, the best in the world [serving] unique and traditional Mexican cuisine." Alam Rivas (ex Gin palace) is heading up the bar so you'll be well liquefied if you let him take control.
"What I want to bring to Senoritas is the quality and detail of mixing cocktails with my artistic side." Alam showcases an extensive list of Tequila and mixed drinks including such tempting tipples as hte Frida Fizz: Ocho blanco Tequila, mezcal, lemon juice and agave nectar. He's also offering a minimum of five types of Margaritas, so try them all.