With a trip to Jamaica up for grabs for Australia's best bartender PLUS the design inspiration for the next Appleton Tiki mug it's easy to see why this is going to be a must win competition for 2012!
This is a competition that has significant bragging rights attached if you win it.
The Appleton Estate Bartender Challenge goes live today (May 11th) on Facebook and the competition runs for three weeks with entries closing on June 1.
This challenge is not a "popularity" contest but rather a very structured bartender challenge with a strict scoring process based around the two cocktails created as well as some Appleton Estate knowledge, this is designed to find the best of the best.
ADVERTISEMENT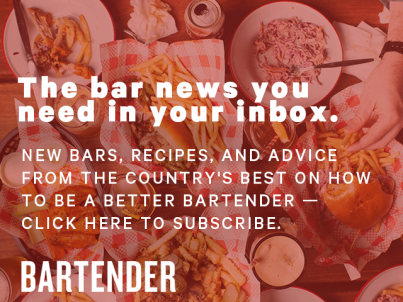 &nbsp
If you make it through the first round, then round 2 comprises of tasting the finalists cocktails in their venues so that the Bartender can be observed in their element!, from this 6 people will be chosen from across the nation to mix it up in a spectacular grand final night in Sydney, the winner will be picked by 4 industry recognised judges on July 10. This person will be the Australian representative in Jamaica for the Global Appleton Estate Bartender Challenge.
So, if you have what it takes to mix a good Appleton Estate Tiki cocktail and like the thought of jetting off to Jamaica, Tiki mug in hand, then make sure you visit the Facebook page to enter before June 1.
Here are the 2012 finalists from each of the states, as well as the wild card winner.

QLD – Daniele Pirotta (The Envy Hotel – Cocktail Lounge)
NSW – Sam Egerton (Felix)
WA – Kenny Soetomoa (The Brisbane Hotel)
VIC – Jamie Chesher (EDV, Melbourne)
SA – Darren Leaney (Grace the Establishment)
Wild Card Entry winner is: Andy Garwood (Manhattan Wine Bar, Tasmania)

Consumer Choice Opportunity!

Head to the Facebook site to vote for your favourite Tiki Cocktail and the bartender with the highest number of consumer votes will win a bottle of Appleton Estate 21 year old rum.

In addition, consumers get the chance to randomly win $50 vouchers for Dan Murphy's just for voting and taking part in the fun.