This news item featured in the May issue of Australian Bartender magazine
You've heard of pop-up bars, but what about pop-up menus? Well the team at Lui Bar lead by David Nguyen-Luu (ex-Rockpool Bar & Grill, Sydney & Perth) and consulted by cocktailian extraordinaire Sebastian Raeburn have unveiled plans for their new look menu.
"We have re-packaged the cocktails into a pop-up book to get people laughing, and smiling," explains Raeburn. "The goal of every great bar is to give people a great night, and with so much new technology and weird flavours, the light hearted pop-up works perfectly to break the ice."
The colourful new look menu includes 12 pre-dinner style classic recipes, 12 post-prandial cocktails and 10 house cocktails on the menu. The house cocktails include classics like the Negroni and Piña Colada, as well as more outré offerings like the Macadamia Martini with a re-distilled macadamia vodka made in-house in a rotorvap.   Each creation comes complete with a backstory thoroughly researched by Raeburn and a full colour pop-up spread.
ADVERTISEMENT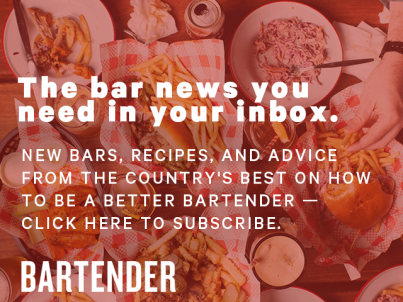 &nbsp
The menus on the tables in the bar will be pre-assembled to pop up, but customers will be able to buy a non-assembled kit to take home. The pop-up menus will be ready for your inspection by the time you read this piece.