Nestled behind an actual basement record store on 73 York Street, Sydney, Mojo Record Bar is set to be a new home for fans of 60s, garage, surf and stoner rock. The venue, which opened early this month everything going to plan, is brought to you by Daniel McManus, John Bunt and Natalie Ng (ex-Hugos Bar Pizza and Café Pacifico) who will also be managing the 120 capacity venue. "We'll be playing a bit of cheesey stuff too with a splash of Neil Young and more modern groups like the White Stripes," adds Ng.
With Hotel General Bar License, Mojo won't be serving substantial food, but the mahogany bar top and plentiful booth seating is sure to fill up with punters tapping along to the tunes. "There won't be a big cocktail focus. I've done a really small cocktail list called the book of liquid courage," explains Ng. We're told it will contain six house specialties entitled 'shit we made up' and six classics called 'shit we do best'- think Tommy's Magaritas and Hemingway Daiquiris.
The venue also promises to boast an impressive beer selection with fridges chock-a-block with boutique and craft offerings with a rotating beer on tap pulled from an old fashioned hand pull pump thanks to the consultancy services of Andrew Jamieson from Vines to Venues. Spirits-wise think loads of Tequila (hardly surprising given Natalie's resume) rum, and as well as your classic rock tipples like Jägermeister, Jack Daniels and Sailor Jerry.
Mojo Record Bar will be open Monday – Saturday, 4pm till midnight
ADVERTISEMENT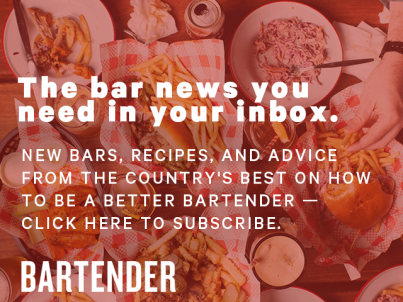 &nbsp