This feature article appeared in the June issue of Australian Bartender magazine
By David Spanton
ADVERTISEMENT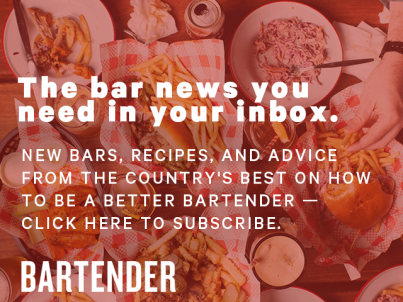 &nbsp
A few more Irish tales to take us from Belfast all the way to Bushmills
Crown Liquor Saloon

46 Great Victoria St, Belfast

Even before I'd seen an image of this majestic pub what got my attention was that regular Bartender columnist and proud Irishman, Mr. Phillip Duff, mentioned that this legendary venue had been bombed 13 times! Now in the 1990s when the warring factions signed a peace accord (post 9/11 no one wanted to be seen as a terrorist group) there has been no problems. That being said it's a hell of a record and such a shame that such accidents fall upon what many consider to be the most beautiful (and dangerous) pub in the world. I haven't seen enough pubs around the globe to judge that, but it is a stunning and visually inspiring masterpiece that's for sure.

The Crown Liquor Saloon as you see it today dates back to 1885, but prior to this it was known as The Railway Tavern and looked very different. The stain glass, intricate woodwork and tiling work that are features today are thanks to the skills of numerous Italian craftsman who were in the city to build numerous new churches. A debt of historical gratitude must be given to Patrick Flanagan (then the new pub's owner) who cleverly persuaded the Italian craftsmen to work on the pub after hours, which was the only way to get such talented workers to find the time to do it. What they created is a fine example, if not the finest, of Victorian era pubs. Today it's owned by a government run National Trust that keeps it in good condition (might explain why it gets bombed) and they thankfully realise what a treasure it is for locals and tourists alike.
Kelly's Cellar

32 Bank St, Belfast

Built in 1720 Kelly's Cellar is considered the oldest licensed premise in Belfast. As the name suggests it was originally built as a bonded warehouse for Hugh Kelly who used it to store spirits including gin, rum and of course whiskey. The pub is most famous for the part it played as the meeting place for the Society of United Irishmen during the 18th century. Their uprising in 1798 against British rule is believed to have been planned at the pub, and it was also here that their leader, Joy McCracken, was captured by the victorious English solders. Joy was later executed and they have honored the man with a huge plaque above their famous table.
Why two countries?

In 1801 Ireland became part of the United Kingdom & the War of Independence in the early 20th century lead to dividing up the nation and creating a free state called the Republic of Ireland in the south while Northern Ireland stayed has stayed under English rule to this day.
The population of Ireland is approx. 6.5 million with around 2 million living in Northern Ireland.
A peace accord was reached in the 1990s between North (protestant) and South (Catholic) that created a cease-fire that is still in place today.

Five facts about Northern Ireland

Northern Ireland is one of four countries in the United Kingdom (England, Scotland, Wales and Northern Ireland). The whole of Ireland was once part of the UK but after years of civil war the Republic of Ireland was formed, excluding Northern Ireland.
Northern Ireland was created in 1921 to protect the Unionist/Protestant population rather than the minority Nationalist/Catholic population that is predominant on the rest of the island.
It's population is around two million people
They actually have their international airport named after George Best, a local lad who reached international stardom in the '60s and '70s on the soccer field. He also became even more famous for his womanising and his battle with drug abuse. His famous saying was, "I spent 90 per cent of my money on women, drink and fast cars – the rest I wasted".
The ill-fated HMS Titanic was built in Belfast and today its dedicated museum and shipyard is one of the city's biggest tourist attractions.
The Merchant

16 Skipper St, Belfast

There are not too many awards this hotel bar hasn't won and most notably the honour of being named Worlds Best Cocktail Bar at Tales of the Cocktail in 2010. The building is situated in the cities cathedral district and was built in the mid 19th century as the grand headquarters for their national Ulster bank.  In 2006 the building was refurbished to create the five star Merchant Hotel and the bar itself, once the bank manager's office, has kept its classic feel with antique furniture, chandeliers and cozy fireplace. The bar setup itself has all the modern amenities with hand chipped ice to a well-stocked back bar; I love the fact it has no big bright draught beer taps on show or TV screens, which can really be out of place in so many historic pubs.

Once you get a seat at the bar, which is a must at such an establishment, you will see how (during the two hours I was there) one bartender can manage the bar and work the room to keep all their guests happy and entertained. Most importantly customers are not waiting to long for drinks either. My bartender was called Hayden and has been with the bar since it opened and was an absolute pleasure to watch. The cocktail list/book (Volume Three) is over 100 pages and to be honest it seems to me to be excessive. But I'm sure many customers love seeing all the photos and the history of a drink especially as cocktails are a relatively new thing for Belfast, so such education can only be a good thing. Hats off to all involved especially original bar manager Sean Muldoon as the Merchant Bar is a true shrine to quality cocktails and service.
The Morning Star

17-19 Pottinger's Entry, Belfast

Just finding this place can be hard enough especially if you come in from the famous low arched alleyway the Pottinger's Entry. This alleyway and others like it date back to the 1630s and earlier, but unfortunately most have been lost over time and many due to the bombing of Belfast during World War Two. Once you find this archway you're almost there so keep going on through and you will find a grand old pub called The Morning Star that dates back to at least 1810.

Once a coaching stop for travellers heading to Dublin The Morning Star has, over the many years, been a popular place for a drink and meal. Today its Australian owner has incorporated a range of Australian meat specialities for their second floor restaurant, like Kangaroo and crocodile meat. This has helped to gain huge publicity in Belfast as this kind of meat is extremely unusual! Luckily their exotic menu is a big hit and in doing so they have managed to bag a bunch of well deserved restaurant awards. Make sure you check it out.

McCracken Café Bar

4 Joy's Entry, Belfast

This was a nice break from all the beautiful pubs, as I have to admit you start getting historical pub fever. McCracken Café Bar was something I just stumbled upon wondering down another back ally, and what I found was a very cool and cozy restaurant bar. Big booths, exposed brick walls and well thought out lighting gave this place a sophisticated feel, not posh fine dining but more modern gastro pub. The site was once an old brewery and the bar's name was taken from an executed Society United Irishmen political reformer called Joy McCracken. It's understood that Joy walked down this laneway (now named in his honour) on his way to the gallows that were close by. If you're looking for something that looks part of this century then pay a visit to McCracken Café Car and see what its young team are cooking up.
Old Bushmills Distillery

Bushmills Co, Antrim, Northern Ireland

The fact that such a major distillery still survives in such a remote location at the very top of Ireland is fantastic and absolutely adds to the magic of visiting the distillery. Back in 1608 a licence to distill whiskey in the area was granted by King James to a gentleman by the name of Sir Thomas Phillipps. This date 1608 is what you see printed on all their bottles and it highlights the immense heritage whiskey has in the Bushmills area. It wasn't until 1784 that The Old Bushmills Distillery is officially registered yet there is a recorded references to the distillery dating back to 1743 when Alfred Barnard a whisky journalist describes the distillery as being at the time, "in the hands of smugglers".

Today Bushmills is owned by Diageo and has been since 2005. Rapid expansion is underway to keep up with demand for their renowned single malt Irish Whiskeys as well as for its blends including the spectacular Black Bush. A couple of interesting points about the place is that they age their barrels standing up rather than laying them down and they also age all their whiskey for a minimum of five years, not the required three years. All their stocks fit in their 12 warehouses and these contain over 200,000 barrels. Get your hands on a few bottles of the 12yr single malt which is only available for purchase at the actual distillery as it would make a great back bar addition.

Tour: Around $15 (20-30 minute tour)
Tour Verdict: Only major working distillery you can visit and see how it's done first hand. Needs to be longer and allow punters to take some photos.