This new bar featured in the June issue of Australian Bartender
Level 1, 400 George Street, Brisbane
lovepublic.com.au
07 3210 2288
Public has launched in Brisbane and has some top operators behind it in Tom Sanceau and Bonnie Shearston (co owners of award winning Canvas Bar). "We have opened Public in Brisbane's north quarter which is a largely corporate area with not many residents," said an excited Shearston when Bartender spoke to her recently.
ADVERTISEMENT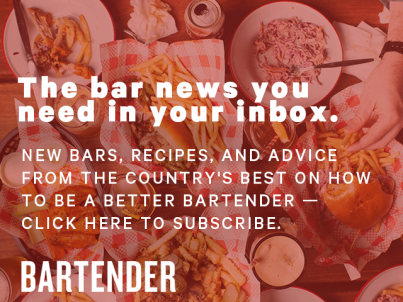 &nbsp
"Tom Sanceau and I own Canvas Cocktail and Wine Bar. Following on from the great success of this little bar we decided that they wanted to open their next venue with a greater focus on food while still maintaining our strong reputation for great drinks, especially cocktails."
So what is this dynamic operating partnership going to be offering second time around?
"The focus is definitely on cocktails, we would be silly not to really after the success of Canvas. There is also a strong wine list too and the beer offering is not as corporate as one would expect from an inner city venue."
Check out July's issue for a Bar Profile on Public Bar & Restaurant.