This news item featured in July's Australian Bartender magazine.
Well known for his mega-venue, ivy, Justin Hemmes has again showed why he is the most influential personality in the hospitality scene by opening Palmer & Co. and The Fish Shop is successive weeks. Palmer & Co. is a certified cocktailing haven tucked under the iconic Tank Stream Bar.
Embracing the 'small bar' feel that we're all screaming about lately, Palmer & Co. does it with a serious touch of class and finesse. Merivale's resident cocktailian, Mike Enright, was onboard for both launches and is excited at the way the drinks side of things has come together. "We wanted to show a broad range of spirits, especially gins from different countries. With gin you have this opportunity, being able to choose them from all over the world. We wanted to find some things that guests probably hadn't seen, and what we thought they would like." Enright also heaped praise on Petr Dvoracek (ex-Lotus) who, he said, played a huge part in helping put together every aspect of the bar set up. "Merivale's recent launches show just how versatile the company is," said Bartender editor David Spanton. "They certainly don't sit on their laurels. Justin continues to strive for innovation in all he does."
Merivale launched a global recruitment program to source staff for its latest ventures and it resulted in a completely new team being mixed together for the opening. "It has worked pretty well. It's been incredible," said Enright. Since we hired them all from overseas, they have an instant loyalty to the project and they've been a pleasure to manage. Collectively they bring such a range of creative skill sets to the project."
ADVERTISEMENT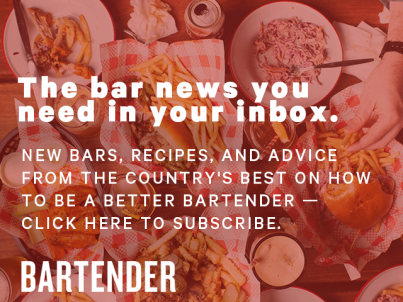 &nbsp
Check out Palmer & Co. Abercrombie Lane, Sydney CBD.