Written by Edward Washington
Photography supplied by Suntory, Nikka and cocktails shot by Steve Brown and style by Simon McGoram
"Alas for the incompleteness of the written word!," wrote Kipling in 1889 as he lamented his inability to articulate 19th century Japan. Today the same phrase rings true although this time trying to articulate the uniqueness of Japanese whisky, and not the early street scenes of Nagasaki as Kipling was.
I know what I am looking at, what I'm smelling and tasting, but words elude me – for a malt man this is a troubling time. The usual terms and descriptions one might rely on when describing a whisky seem almost useless. The bottles – heavily laced with their beautifully intricate Japanese text – look back at me with unease. It's the look you get from a foreigner when neither of you speak the other's language and no amount of pointing, smiling or gesticulating is going to help the situation.
While Philip Duff will disagree (Blind Tastings in January, 2011) it's sort of a blind tasting because the bottles I'm looking at give nothing away.
ADVERTISEMENT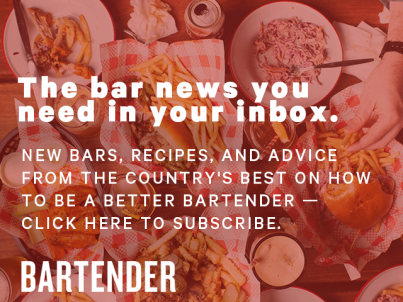 &nbsp
There's no definitive indicator to steer me toward an 'idea' of what's in the bottle before I nose it. Nothing. Just age statements (a slight indicator I'll admit). The brand (not much to derive from this). The colour (which I discount on advice from Dalmore's Richard Paterson's) and a whole lot of beautiful Japanese writing. The last time I felt this alone was I was hiking in Highlands, wet clouds pressed firmly against my eyes.
Calling in the guru – Dave Broom
Dave Broom – who is the man when it comes to the global dram – unveiled some fascinating insights into the world of Japanese whisky recently. "It's really a love affair between two countries, that of Japan and Scotland," he explains on his education platform theworldmasterclass.com. Japan you see made a particular effort in the late 1870s to send trade missions throughout Europe in an attempt to boost their industry potential. France, England and Germany aside, according to Broom, it was when the Iwakura mission went to Edinburgh that they had their most memorable experience – that of a dram. This chance meeting begat one of the world's most wonderful cultural mixes, and to this day Broom asserts that whisky is the 'glue' that still binds their relationship together. Not a bad adhesive you'd have to think.
"The natural environment is very important – whisky is a gift from nature." Tadashi Sakuma, chief-blender, Nikka whisky.
That the Japanese have so embraced this very traditionalist Scottish industry is really a peculiar thing. Hidetsugu Ueno, international cocktailian and owner of High Five (Tokyo), shared some wisdom with me recently about Japan's whisky industry. "Japanese whisky is the only one out of the five big whisky countries (Ireland, Scotland, USA, Canada and Japan) that had nothing to do with the 'Age of Great Navigation' or 'Industrial Revolution'. A lot of countries make single-malt, but Japanese whisky is the first one to have learned and studied the Scotch industry. I feel very honoured to see Japanese whisky in bars overseas."
There's not very much available overseas by all accounts, as their whisky is extremely popular in Japan itself and the small production gobbled up by the locals.
"We have a peculiar whisky drinking culture," continues Ueno-san, "it's called 'Mizu-Wari' (whisky & water). Simply add 1.5 times more water than whisky and serve in a tumbler with ice – the Whisky Highball (whisky and soda) is also popular." Ueno understands that western cultures might not find this style of whisky drink very attractive, however he explains that on the whole the Japanese do not enjoy high proof spirits as much as other cultures.
Despite their close historic connections with Scotland, it seems that Japanese whisky producers have created whisky that simply defies any regular description. Even understanding that the global single-malts, and similarly based blended whiskies, are all unique in their own way, they do mostly share closer cultural connections with Scotland – and that shows through in the spirit. Japanese whisky reflects a totally new cultural dimension in whisky and that's seriously exciting news.
"To call for a Japanese malt across the bar will soon be a public demonstration of one's high culture, over less worldly whisky aficionados who continue to mire in the realms of a Scottish dram."
Thankfully Broom's experienced words have also helped me out with my initial conundrum: that of articulating the 'style' of Japanese whisky.
The Scots' single-malts are much like a rushing Highland river. Twisting and turning. Picking up flavour and character from all over the place; a jumble of richness and power. The Japanese malts he likens to a pure, clear pond. Still. Completely transparent with a lifted intensity of character. The slightest touch is accentuated across the stilled glassy top.
They're like whisky in HD. So strap in for the show.
Japanese single-malt shows some youth

Nikka 'Yoichi distillery' no-age 43% is an alluring prospect with white chocolate and cocoa powder on the nose; it would be a good match to some freshly seared salmon sashimi. In the mouth it shows rich candied orange and honey-soy. Grown-up it'll be even more impressive.
Morning Glory Fizz




45ml Suntory 'Yamazaki' 12
15ml French or Swiss absinthe
15ml lime juice
10ml lemon juice
2tsp castor sugar
1 egg white
Syphon seltzers or vichy water to top

*Add all ingredients except syphon seltzers to your mixing glass. Dry shake (without ice) to emulsify egg white. Add cracked ice and shake briskly. Strain into a highball glass and top with sparkling water. Consume immediately.
'Decision Points' – the Japanese Way
Dave Broom calls them 'decision points'. The steps in production that establish Japanese whisky as fundamentally different to Scotland's: importing barley that's pre-peated to different levels, utilising different size stills and washes within the one distillery to create a range of styles, and using absolutely crystal clear wort during production. "It's the Japanese way," Broom respectfully notes.
Japanese distilleries are characterised by a functional diversity that you will not find anywhere else. "When you go to distilleries in Japan you might be surprised that they have so many different types of pot-stills," explains Ueno-san (High Five, Tokyo). "It's all still single-malt, but they create totally different types at the one site." Suntory's Yamazaki distillery (pictured below) is a good example, note the inconsistencies between each pot-still, and Nikka also practises similar methods.
"Nikka has about 3000 styles of single-malt for vatting and blending," explained the chief blender, Tadashi Sakuma. He attributes this range to the use of different yeast strains and fermentation periods (five days at the Yoichi distillery and three at Miyatikyo), the variety of pot-stills, the cask size (when ageing) and the different distillery environments. "Nikka tries very innovative techniques, as well as traditional ones," Sakuma explains. Suntory's approach mirrors this ethos, according to a Yamazaki spokesperson. "For Suntory the most important aspects of production are diversity in fermentation, copper pot-stills and cask type – we produce more than one hundred types of malt whisky, this diversity gives birth to subtle, refined and complex flavours."
Another intriguing factor in Japanese whisky production is their use of native oak (Quercus Mizunara). Suntory is coy about their specific use of it, Nikka too, but Sakuma does give a slight hint as to its usage: "Japanese oak is used to limited extents, just to add accents to the Nikka range." Broom once wrote that Japanese oak imparts, 'fragrant aromas of incense, sandalwood, pineapple and coconut' in whisky. It's also rare and expensive. Predominately however, it is still ex-American bourbon and Sherry casks that are employed for the ageing process of whisk(e) around the world.
The final decision point, according to Broom, is the style of wort they use. Scottish cloudy wort retains significant cereal characteristics and actual husk chunks, even their clear wort has the appearance of a pale ale beer. The Japanese clear wort is just that: crystal clear. It looks like a medium pale glass of white wine with absolutely no husk remnants. This is a significant point of difference and results in their whiskies having a noticeable purity, and explains why Broom has in the past described Japanese whisky flavours as 'brighter' than other whiskies.
That the Japanese are approaching whisky production in such an innovative and pragmatic manner speaks volumes for their ingenuity and ability. It also means exciting times for malt lovers.
Not so new at all – in fact, quite a tradition.

To many it would appear that Japanese whisky is a relatively new phenomenon; like bare foot running or 'no carbs after five'. However this is simply not the case, it is just that the Japanese did not really start a dedicated international marketing focus until recently. The single-malt popularity boom is really only quite recent itself (think 1980s), so the Japanese are not that slow off the block – especially since they have regular expressions showcasing 20 years plus.

While today it is virtually unknown amongst whisky bon vivants, once it is properly discovered, to call for a Japanese malt across the bar will be a public demonstration of one's high culture over less worldly whisky aficionados who continue to mire in the realms of a Scottish dram.
Folded Steel

60ml Nikka 'Miyagikyo distillery' 12
15ml Dolin Dry vermouth
2 dashes Bitter Truth orange bitters
1/2 tsp. loose leaf green tea

*Stir down and serve up. Garnish with a lemon twist.