Why our most populous city is so damned expensive!
By David Spanton
Prices in Sydney are ridiculous. I know I keep banging on about this in some way or another especially after any international bar crawl, but having just come back from Hong Kong I can't help myself. Compared to other international cities, drinking and dining prices are getting out of hand and Sydney might be the worst offender but she's not alone. I had to laugh recently when the Channel 10 show The Project joked about one of those 'expensive city' studies and that we seem to wear the title of 'most expensive city in the world' with pride. Sydney has never been a bargain town, but when it's cheaper to eat, drink and travel in places like New York, San Francisco, Dublin, Tokyo and Hong Kong then we're in trouble.
The high dollar is a big factor and it's definitely keeping many potential tourists from coming down under. High labour costs and penalty rates are another big reason for huge running costs, along with ridiculously high importing taxes on spirits and a range of other taxes on businesses being introduced recently thanks to Labor. This will only keep pushing the costs in one direction and that is north.
Let me give you a couple of everyday examples. Sydney taxis are without question the most expensive in the world, even if you don't factor in the huge road tolls drivers are forced to pay just for the privilege of driving on extremely congested roads. A normal cappuccino coffee is around $4 in Sydney or Melbourne and also seems about 20 per cent more than what you get it for in a good café in San Francisco or New York.
ADVERTISEMENT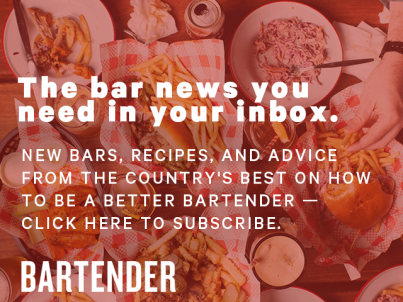 &nbsp
A chicken salad wrap will cost you around $10 minimum in Sydney and that is at least three dollars more than a similar set up in New York or Dublin. Now the item that tends to highlight my point the most is the all important draft beer. In Sydney's better pubs, you will be paying around $5.50 for a schooner of something tasteless and local and at least $8 for a middy of something imported and up to $12 for a schooner if they sell it. Compare that to any other city in the world and you are paying at least 30 per cent, if not 50 per cent, more for that same kind of beer. Tourists are gob-smacked to say the least.
After speaking to local operators over the years it is clear that this high price structuring is unavoidable due to the huge labour costs that bars and restaurants incur. Rent and overheads can account for around 35 per cent, give or take, and then labour as much as 35 per cent. Crippling penalty rates are also doing operators no favours. Take opening a bar and working out a budget. You will be paying something like 40 to 60 per cent of your total budget in just labour costs – including consultants! That means the actual materials to build your dream joint cost just 40 per cent, but you have to fork out a massive 60 per cent in labour to get it done. The building industry is also on its knees in many areas as their labor costs are well above 40 per cent.
My point to all this is that hospitality costs are way too high in most capital cities and if the economy stumbles then a lot less people will be willing, or able, to fork out these high prices for a night out. In my opinion the solution has to be getting the labour costs down and dare I say, getting rid of the Labor party would also be a good start!
This article featured in the August issue of Bartender magazine.